US grants political asylum to Uzbek dissident Tashpulat Yuldashev
Ferghana.Ru learned from personal sources that on January 26, 2010 Tashpulat Yuldashev, prominent Uzbek political scientist and dissident, left for United States of America, whose government offered him the refugee status after considering his case by UN office of High Commissioner.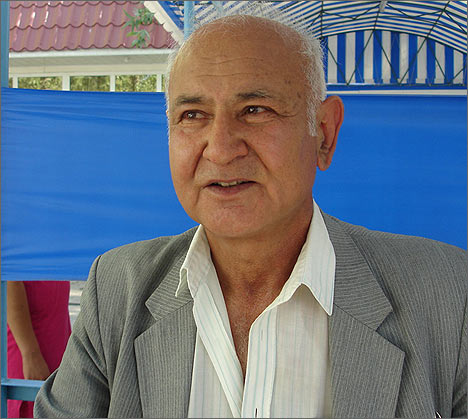 The political scientist Tashpulat Yuldashev. Photo © Ferghana.Ru

Tashpulat Yuldashev had to flee Uzbekistan in the summer of 2008. He is a former diplomat that worked 15 years for Uzbek Foreign Ministry in Middle East. Yuldashev lost his job in 1992 when he participated in the preparation of Erk opposition party program.
Mr. Yuldashev shared with Ferghana.Ru that "the regime of Islam Karimov deprived me and my children of the opportunity to work not only in governmental bodies, but also private enterprises. I have been keeping silence for 10 years and distanced away from any political activity; nevertheless, the authorities put me in their black list. Since 2003 I have been involved in political journalism. I prepared various statements, documents, second program and charter of Erk party; besides, I posted the number of articles in the Internet. The special services were chasing me; after one of the protests I was detained for five days. Several times secret service agents broke in my apartment, searching for soft data, manuscripts and money".
The last argument to leave the country was the campaign, launched against Ozodlik Radio journalists. Being concerned about possible charges on "supporting hostile radio stations" and undermining constitutional system through critical comments in Internet" Yuldashev flee the country.
Ferghana.Ru source informed that "ordinarily UN High Commissioner for refugees supports the relocation of people, looking for asylum, in third country if there are relative ties. The children of Yuldashev live in Germany and Germany agreed to provide asylum. At the same time, so did the United States. Mr. Yuldashev preferred to choose the United States".
Ferghana.Ru posted several articles by Tashpulat Yuldashev: «On the future of relations between West and Uzbekistan», «What is going on in Uzbekistan?» and others.