Kazakhstan: Oilmen union's legal counselor Natalia Sokolova released from jail
On the eve of March 8 (Women's Day), 2012, the authorities have released Natalia Sokolova, the legal counselor of an independent oilmen's union at the "Karazhanbasmunai" oil company from jail. She has been released after 9 months of an unlawful arrest and conviction. This activist of the resistance movement was originally sentenced to 6 years in prison but released on parole, according to a website of the Socialist movement of Kazakhstan.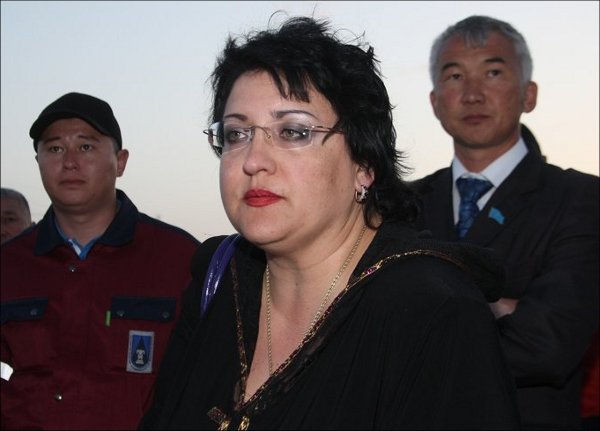 Natalia Sokolova. Photo by © Lada.Kz
As one recalls, in August 2011, Natalia Sokolova was convicted upon charges of "instigation of social hostility" and "organization and conduct of illegal assemblies and meetings'. Absurdly, the prosecution also attempted to accuse her of organization of "illegal trade union conventions".
Natalia Sokolova's activities urging the oil workers to fight for their rights was interpreted by the court as the "instigation to social hostility". In addition, she insisted on giving the local workers certain preferences over foreign workers, hired by Chinese owners of the "Karazhanbasmunai" oil company. That was exactly why the company's manager, a citizen of China, had originally sued the trade union activist.
Sokolova's colleagues and comrades believe that her liberation has been greatly conditioned by the protests made by international human rights organizations. Besides, on the 14th of February, the European parliament has also published a draft resolution regarding the situation in Kazakhstan, which condemns the use of force against oil workers and civilian population on strike in the Mangistau province in December 2011, and demands a release of political prisoners in Kazakhstan, including, in particular, Natalia Sokolova.
According to Azattyk, she was officially released by decision of the Supreme Court of Kazakhstan issued on the 7th of March, 2012.
Fergana International Information Agency