Uzbekistan: Major textile company goes bankrupt
Tashkent court has declared LLC Spentex Toshkent Toytepa, the largest textiles company in Central Asia and a wholly owned subsidiary of India's Spentex Industries, bankrupt, due to a "failure to pay in full for the acquired assets" and "low output indicators", says Uzmetronom, an independent online news agency in Tashkent. The company has thus existed for less than six years.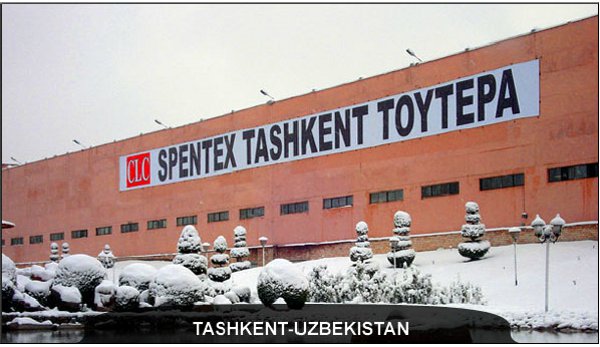 Meanwhile, the official press in Uzbekistan keeps silence as to the decision to compel the highly reputable and successful Indian company from the Uzbek cotton market. A small notice of the company's bankruptcy has only been published recently in a business newspaper "Birzha" (Exchange). Uzbekistan appears to refrain from "washing its linen in public", even though such an unexpected bankruptcy is going to inevitably affect the investment climate and Tashkent's reputation in front of the international business community.
Our own sources among the local financial analysts who prefer to remain anonymous for fear of persecution question the official version of bankruptcy and consider it a case of the state-sponsored racketeering instead. "The scenario is well-known. Investors are invited to make their investments and undertake certain commitments. Soon after, the authorities create problems with sales, currency conversion, supplies, etc. so that the investor fails to meet its commitments in full. Next is the forced bankruptcy procedure, whereupon the government takes over the assets and sells off to another investor. And it goes over and over", the expert confides.
Other sources claim the same mechanism has been used before in order to force two major Turkish-owned supermarkets in Tashkent into bankruptcy. In late April 2012, one of the owners, a Turkish citizen and a former director of a Turkuaz shopping center Vakhid Gunesh, has brought an action in the court against the Uzbek authorities, claiming that he was tortured and arbitrarily deprived of his property.
Fergana International Information Agency