Uzbekistan: Bloggers and Ministry of Justice staff picking cotton instead of farmers
"The Ministry of Culture and Sports invited bloggers from the "Langar" group to take part in cotton picking", writes well known Uzbek blogger Evgeny Sklarevsky in his "Letters on Tashkent" articles chronicle on Monday. "We left on two buses with Ministry staff early in the morning, heading in the direction of Toytep, about 30 kilometres from the city. There is a lot of cotton… and you don't want to leave the field. The district fulfilled 62% of the plan. The pickers get 154 soms per 1 kg. I personally picked around 10 kilos. For lunch we had pilaf, salad and watermelon. Ministry of Justice staff were picking cotton at the field next door (according to local authorities). We had some pleasant chats, especially with the management of our delegation to the Paralympic Games in London..."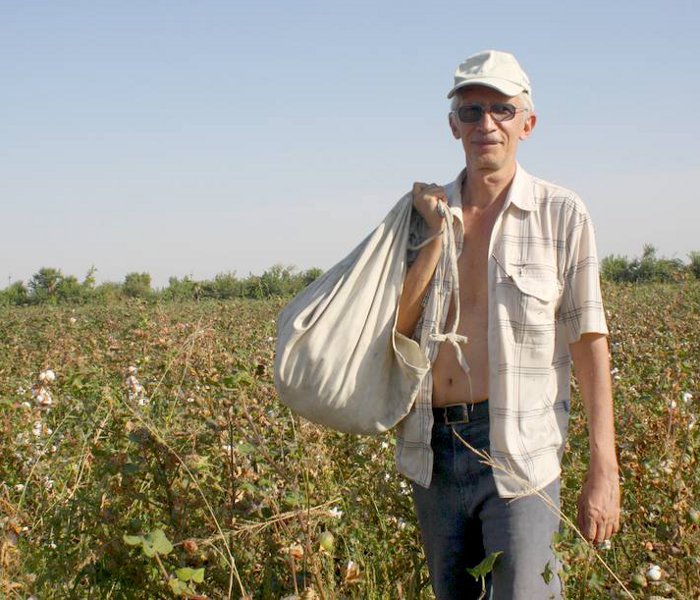 Photos © Evgeny Sklyarevsky, "Letters on Tashkent"
Further on, the blogger adds that he picked cotton "with pleasure" and remembers how in the distant year of 1982, under Soviet authorities, they "were kept at the cotton fields until New Year."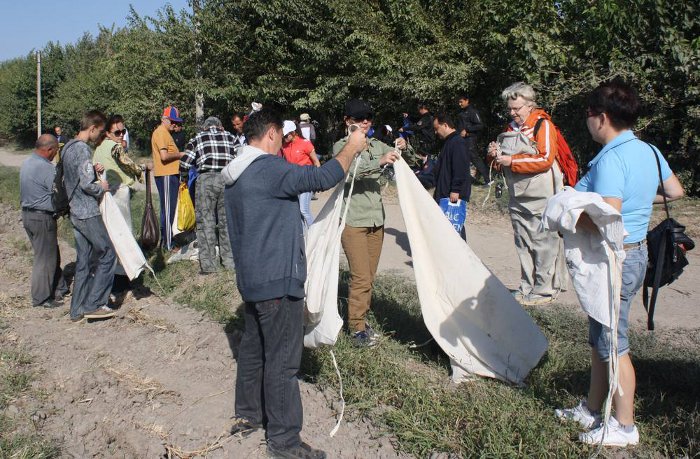 As already reported by Fergana, the current cotton picking season seems to be the first in Uzbekistan's recent history when schoolchildren and students are not taken to the cotton fields. Instead they are replaced by adult urban residents – employed by both state and commercial organisations, each of which must fulfil a quota of staff sent to the fields.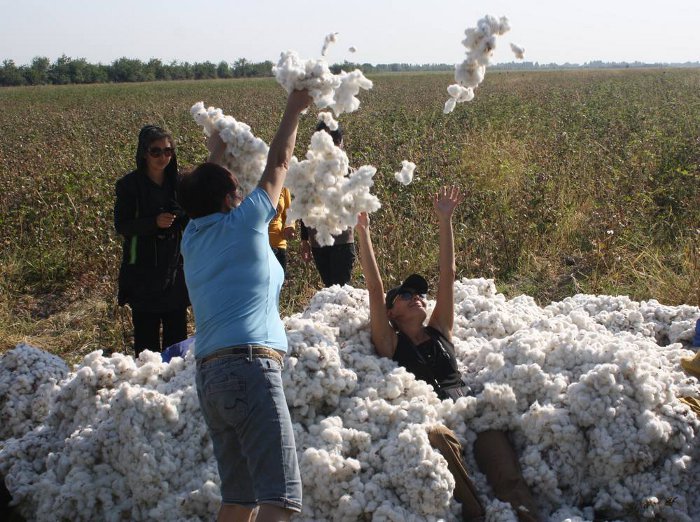 "In Soviet times, going to the cotton fields was a normal thing to do", comments blog reader calling himself "J Silver" on Evgeny Sklarevsky's in "Letters on Tashkent." He continues "But times have changed a long time ago and before the cotton belonged to the people, but now each plot has an owner. So sending ministry and government department employees…50 kg per person – just a bit more than 7700 [soms] per day, you will eat through more and will be left with debts, and bringing in pickers is impoverishment…Have these cotton owners not tried paying more? Maybe then people actually willing to work on the fields will appear? And the fields are actually lousy – even on these photos you can tell that the field was badly processed."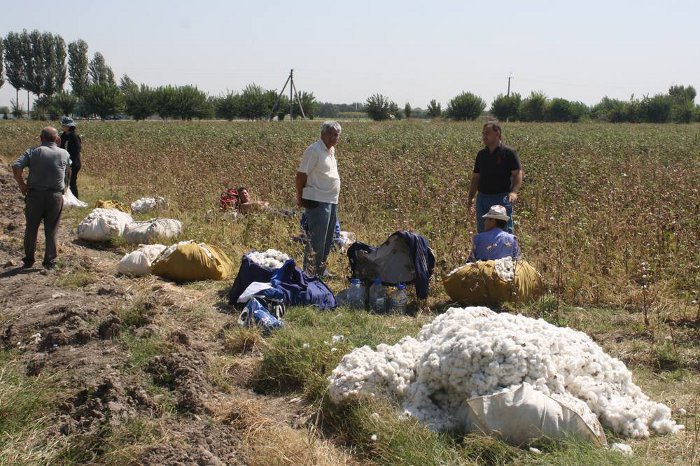 It is known not who decided to send bloggers to the fields. The Fergana editorial team also does not know if the trip had any planned advertising aims.
Fergana international information agency. Translated by Sophia Matveeva