Uzbek state TV claims refugees in Norway "extremists, homosexuals"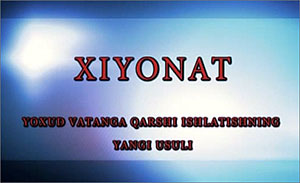 The Uzbekiston state TV channel aired a half-hour show on December 11 entitled "Treason, or The new method of using one against Motherland." The TV show featured six Uzbek nationals who were granted the refugee status in Norway, the RFE/RL's Uzbek service, Ozodlik, reports.
The show stated that the six men in question—all natives of Tashkent aged between 28 and 37 years—defrauded the Norwegian migration system to obtain the refugee status. They are purportedly religious extremists and homosexuals. Homosexual relations are legally prosecuted in Uzbekistan.
Apparently the six men are under arrest and detained in a pre-trial detention facility. They told on camera how they managed to obtain the refugee status in Norway. For instance, Zafar Karimov, 29, provided the Norwegian authorities with a fictional name and surname, and concealed the fact that he was announced wanted [in Uzbekistan] and asked for asylum. Davron Rakhmonov, 30, was reportedly able to pity the Norwegian service for refugee issues with a story of his financial indebtedness, which he assumed having lost in a gamble; he would be eliminated, should he return to his homeland. Akhmadjon Kholikov, 34, only had to state that he was involved in drug trafficking and cannot return to Uzbekistan. Authors of the TV show said they "were sorry" that the Norwegian authorities grant asylum to criminals and believe claimants' words.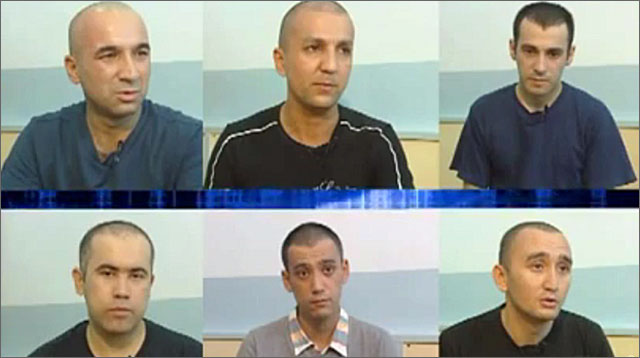 Said men tell during the show how they became members of an underground religious extremist organization under the leadership of a certain Imam Abduvakhid in Oslo. They not only informed the viewers that they were trained by jihadis, but also confessed in having committed homosexual relations. Asadulla Rizkiyev, 28, and Shukhrat Ilkhomov, 37, told on camera about such relations, but fell short of providing details.
The Khiyonat [Treason] TV show did not inform its viewers as to the whereabouts of these six men. The Ozodlik radio station was unable to collect any information about these people from its sources in law-enforcement bodies in Tashkent.
According to Ozodlik, the Khiyonat TV show is the second special feature program the Uzbekiston TV channel produced and aired after Uzbek President Islam Karimov urged religious leaders to prevent Uzbek nationals from falling under the influence of those who wish to establish an Islamic country.
The first such program entitled "Manfurlik" ["Disdain"] was aired late November. In particular, the feature program told the story of Nodir Javliyev, 27, who left Uzbekistan for Russia seeking "easy money," where the Islamic State in the Levant and Iraq alleged recruited him. Manfurlik cited data from Kazakh and Russian secret services, suggesting between 500 and 1,200 Uzbek fighters were currently fighting in Syria and Iraq.
Ozodlik notes that the Uzbek authorities have not made any statements concerning its citizens engaged in war theaters in Syria and Iraq, unlike the governments of Tajikistan, Kyrgyzstan and Kazakhstan. The latter stated their official positions concerning the matter and told about steps undertaken to prevent their citizens from falling under the influence of extremists.
Fergana international information agency.