Uzbekistan stopped gas exports to China early 2015?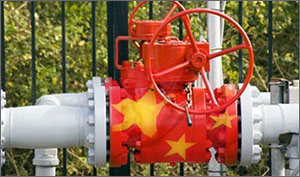 China has not imported natural gas from Uzbekistan since early 2015,
Nefttrans.ru
reports citing the General Administration of Customs of the People's Republic of China.
No cause for cutting exports was made available; the Uzbek oil and gas administration's website contains no information in this regard.
Background: the UzbekNefteGaz state holding company and the Chinese National Petroleum Company signed a framework agreement in June 2010 on natural gas supply and purchase up to 10 billion cu.m. per annum. Uzbekistan launched supplies on 1 Apr 2012. China imported six billion cu.m. of the Uzbek gas by the end of 2013. In the autumn of 2014, a source in the Uzbek government told RIA Novosti that gas exports to China would reach 10 billion cu.m. by late 2015. The first quarter of 2015 does not suggest this would be the case.
Meanwhile China did little to conceal interest in the Turkmen gas. Ashgabat increased gas supplies by 47.6% in February 2015 alone, while 2014 supplies amounted to almost 26 billion cu.m. Turkmenistan plans to increase gas exports up to 65 billion cu.m. by 2020.
At this time, according to Xinhua, Turkmenistan is completing the construction of the 773-km-long East-West gas pipeline with 30 billion cu.m./year capacity. Upon the completion of this pipeline, Turkmenistan will have for the first time a unified gas grid, which will allow for reverse transfer of natural gas in any direction.
Fergana international information agency.