Uzbek gov't "extorting" money from state employees to cover cotton campaign expenses
"Mobilisation for cotton collection is still underway among students of higher education institutions as well as public sector employees nationwide," the Initiative Group of Independent Human Rights Advocates of Uzbekistan mundanely reports. The government has been coercing citizens into forced labour for several decades, i.e. since Soviet times, so this year's cotton-collecting season brings no real news.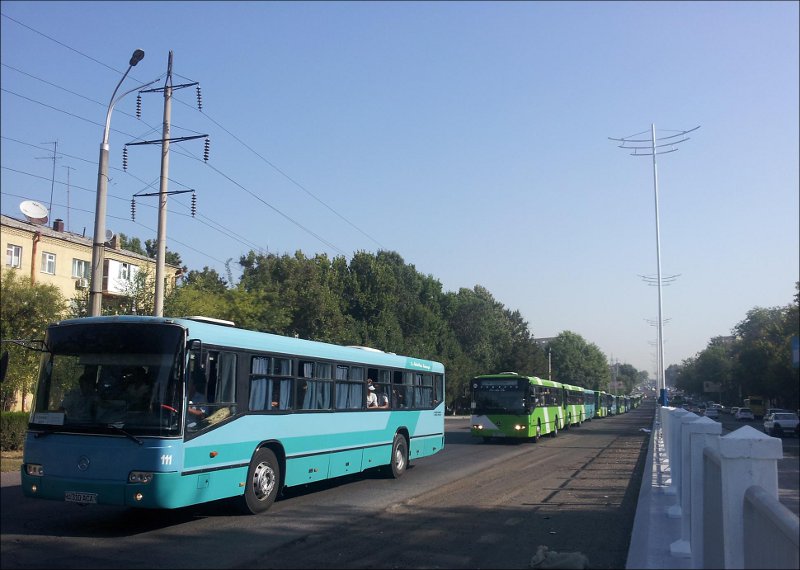 Students of the Agriculture Institute seen bussed in Tashkent to a cotton field on September 10. "Internship," shall we call it?

However, this season is not completely devoid of novelties. According to the advocate group, Uzbek authorities are now employing new methods of coercing citizens that have nothing to do with agriculture into traveling to Tashkent, Syr-Darya and Jizzakh Regions.
In accordance with orders of regional and district governors and city mayors government officials' orders as well those of ministers, between 150,00 and 600,000 soums [USD50-200] will be withheld from the salaries of state-employed healthcare, education and other sector employees for "ensuring the financial condition" of those who are actually on the cotton fields.
"In other words, the local authorities have practically launched a campaign of extorting money from their own citizens, who work for state-funded institutions, in order to forcibly send them to collect cotton," says Surat Ikramov, the advocacy group's chairman.
The collected money is used to pay odd-job employees collecting cotton instead of those who paid their very wages. Odd-job seekers come to the capital mostly from those parts of the country where cotton is cultivated. According to the group, there are around 20,000 unemployed countrymen in Tashkent on any given day. The authorities are hiring and sending them back to their home regions, and paying them between 30,000 and 50,000 soums per day.
"Beds, refrigerators, TV sets and beddings are being hauled from medical centres, hospitals and clinics to cotton fields to create [liveable] conditions for cotton-pickers," the advocacy group claims. "Those who refuse to comply with the unofficial order to go to fields are threatened with being fired. Each person headed to collect cotton is demanded to sign a written statement about their 'voluntary participation' in the cotton-picking campaign…"
According to Ozodlik Radio (RFE/RL's Uzbek language service), even retired people and pensioners are forced into contributing to cotton collection. Should they refuse, they risk losing half of their pensions.
Fergana international information agency.