Kyrgyzstan welcomes six millionth citizen: "It's a girl!"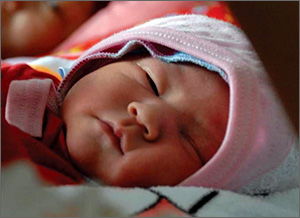 The six millionth Kyrgyz citizen—a girl named Aylin—was born into the family of serviceman Almaz Kojoshev on November 25. Prime Minister Temir Sariyev broke the news at a parliamentary session, 24.kg reports.

The newly born girl—just under four kilogrammes at birth—is welcomed to a family of five siblings; Rakhat Belekova, the 39-year-old mother, is in stable condition.

According to the Kyrgyz head of state's administration, President Atambayev has congratulated the parents, wished her health and happy life, and has said the birth of the six millionth citizen is a joyful event for the entire nation, because "the growth of the population is considered to be one of the most important indicators of peaceful life and the nation's confidence in future and striving toward peace and prosperity."

The president issued a decree to provide housing for the Kojoshevs family, open a bank account for the newly born with a 1m soum deposit (some USD13,700). Ten more families whose were born at the same time with Aylin will be granted 100,000 each.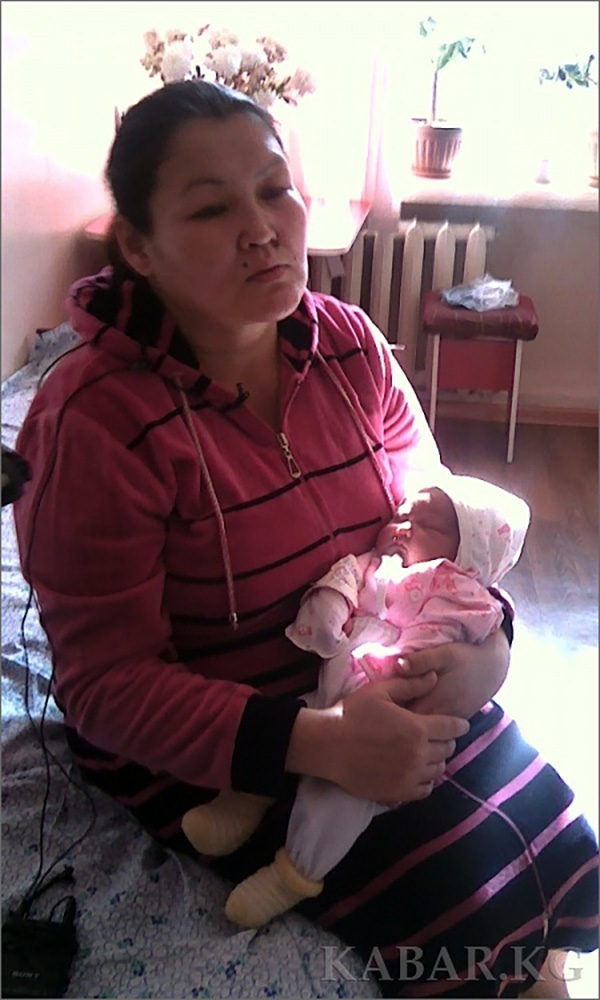 Rakhat Belekova and Aylin. Photo by the Kabar news agency

[Passage omitted: Background]
According to PM Sariyev around 161,000 infants are born in Kyrgyzstan every year, of whom some 35,000 perish and approximately 7,000 leave the country, К-news reports. The Kyrgyz population growth is currently at nearly 120,000 citizens a year.
Fergana international information agency.