Turkmen authorities persecute businessmen, teachers for Gulen links
Turkmen authorities are persecuting those businessmen who are known for or suspected of connections with the well-known Turkish oppositional preacher Fethullah Gulen. The Turkish authorities says Mr Gulen is involved in a military coup attempt mid-July and call him the head of the FETÖ terrorist movement. Tens of Turkmen businessmen—and teachers who worked for Turkmen-Turkish lyceums however long ago—have either been arrested or are being summoned as part of investigation activities over the last several weeks, Radio Azatlyk cites its sources as saying. The sources also say over 150 individuals have been arrested around the country, including well-known businessman Begmurat Redjepov, 41, Abadan City Turkish lyceum's former director, and Dovlet Atayev, 40, a Turkish lyceum and university alumnus in Ashgabat.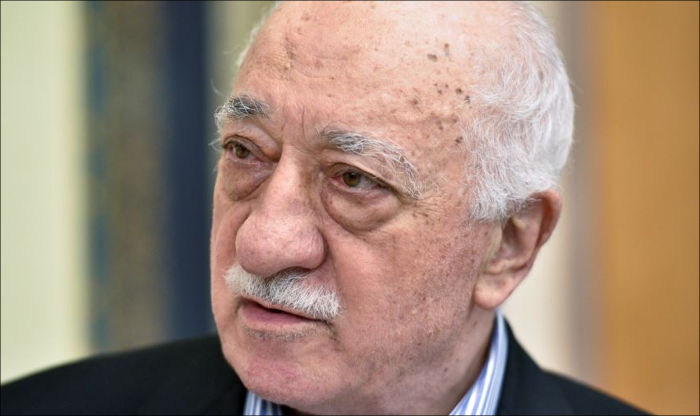 Fethullah Gulen

"Over 50 businessmen were arrested early November. They are summoned and some of them are released whereas others are detained. At this time, I know that Begmurat Redjepov, the director of the Pak Nesil education centre and owner of an advertisement company under the same name, has been arrested. The education centre in question was established on the basis of the Bashkent Turkish cultural and education centre, which was overseen by Fethullah Gulen's organisation. When the Turkish schools were closed, Pak Nesil started functioning in Bashkent's place. This is the second time Begmurat Redjepov is being detained. He was arrested for the first time back in October, but later released. But, as far as I know, he is now arrested again. Dovlet Atayev, the owner of the A-Market store, is among those repeatedly detained. He, too, was arrested in October and later released. But he is arrested again. I know that Begmurat and Dovlet as well as several other individuals have been transferred to the Yashlyk pre-trial detention facility in Akhal Region, which could mean they would not be released any time soon," Radio Azatlyk's source says.
In addition to arrests, according to sources in Turkmenistan, other successful businessmen have been summoned for interviews at the law-enforcement agencies. Among them are the owners of the Ata Gurylyshyk construction company. They have provided written guarantees on ceasing any and all communications with Hizmet, an organisation believed to have links with Mr Gulen. The construction company is a significant government contractor, which constructs houses in Ashgabat. As recently as late October, President Gurbanguly Berdymuhammedow participated in the opening ceremony of an apartment complex this company has built.
The Turkmen authorities have detained Ovez Allaberdyyev, the owner of Polot Gurlyshyk—a significant construction company that was a government contractor. There is contradictory information circulated about Messrs Allaberdyyev's and Redjepov's whereabouts.
It is noteworthy that a new wave of arrests coincides with a visit Turkish President Recep Tayyip Erdogan is paying to neighbouring Uzbekistan. The arrests in Turkmenistan are also coinciding in time with an unprecedented pressure on Yimpash, the largest business complex in the country owned by Yimpash Holding Company based in Turkey. The chairman of the holding's board of directors is Dursun Uyar, who was a supporter of the Gulen movement. Yimpash Holding provided financial and material assistance to the Turkmen-Turkish education institutions.
Fergana international information agency.