Uzbek top finance official to tend chickens
Uzbek President Shavkat Mirziyoyev tasked Deputy Premier Rustam Azimov to oversee the development of domestic aviculture, Podrobno.uz reports.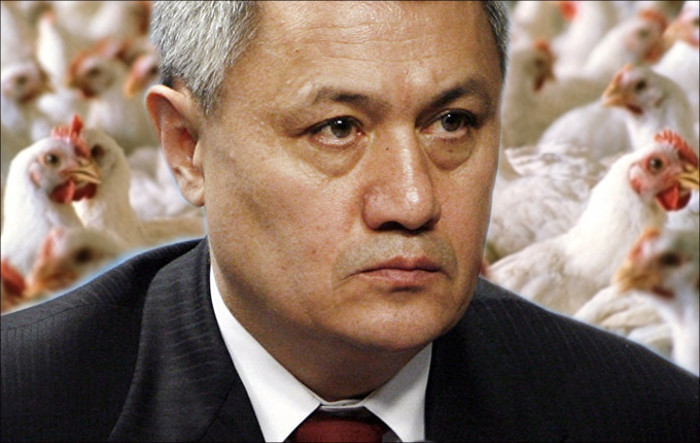 President Mirziyoyev put a challenging task during an official meeting in Karakalpakstan on January 20: there must be 100 laying hens in each household in Uzbekistan. As details emerging later suggest, Deputy Premier Azimov will oversee the new government programme.
"The head of state put the task of holding a large-scale propaganda and explanatory work among the population. At that, the task is to be approached in an informal manner. It is necessary to meticulously explain to people the benefits of entrepreneurship and use specific numbers to show people how much they could earn from husbandry of birds or goats, Shavkat Mirziyoyev has said," Podrobno.Uz reports.
According to analysts in Uzbekistan whom Fergana interviewed, the task is "stillborn."
"In order to have this many birds or livestock, significant government-provided investments and subsidies are required. Then, there is need in processing facilities and a market to sell such products, veterinary and quality control and a host of other most complex tasks that are insurmountable given the circumstances in Uzbekistan. This is reminiscent of attempts to manage economy with administrative and command methods again. In this regard, the new president is in no way better than Karimov, who also loved planning and tasking and 'manually' managed the country's economy. Azimov will not succeed and that would be a good excuse to get rid of him by firing," a Tashkent-based economist told Fergana on the condition of anonymity.
In past years, Rustam Azimov was the minister of economy, the minister of finances and the minister of macroeconomics and statistics. Mr Azimov, who was believed to be Islam Karimov's "blue-eyed boy," was the chief finances official who was responsible for significant international projects, foreign investments, and credits and loans from international organisations.
Observers say the former prime minister and currently president and Rustam Azimov have had irreconcilable differences of opinion for along time.
Fergana international information agency.