Russian military base presence in Kyrgyzstan extended till 2032
The Russian unified military base will continue functioning in Kyrgyzstan for at least another 15 years, i.e. until the year 2032. A bilateral Russian and Kyrgyz agreement to that effect entered force on January 29, 2017.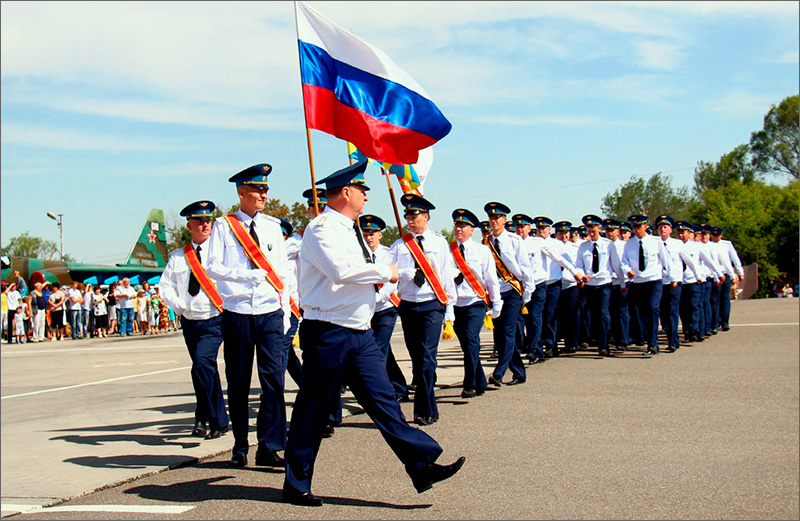 Russian military personnel in Kyrgyzstan

The Russian unified military base is based in Kyrgyzstan in accordance with agreements on Russian military installations signed until 2003, which were signed in 1993, 1994, 1995 and 1997, and an agreement on the status and conditions of presence of the Russian unified military base until 2012, said Sapar Isakov, chief of department for foreign policy under the Kyrgyz president, told an interview with Interfax.
"The agreement signed in 2012 regulates mutual relations between our countries pertaining to the presence of Russian military installations on the territory of Kyrgyzstan," Isakov adds.
Background: There are four installations of the Armed Forces of Russia: the Kant airbase, a communications nod of the Russian Navy Fleet near Chaldovar village, the torpedo testing range in Karakol and a seismology station near Mayluu-Suu town. They were subordinate to various military branches: Armed Air Forces, Navy Fleet and the Chief Administration 12 (the "nuclear" department) of the Ministry of Defence. The military installations were unified on September 23, 2010.
The conditions set forth for doing so were rather stern. Russia wanted to secure a 49-year-long agreement on the bases in Kyrgyzstan, and denouncing such an agreement would require a 25-year notice. The Kyrgyz side proposed using a sample agreement used for the Collective Security Treaty Organisation's airbase in Kant, which is signed for 15 years and entails extending by five-year periods thereafter. Russia finally agreed and the agreement was signed on September 20, 2012.
"Article 4 of the 2012 agreement specifies the purpose of Russian military installations on our territory: they are to provide jointly with the Armed Forces of Kyrgyzstan the protection of the sovereignty and security of Kyrgyzstan, including counteraction to acts of armed attacks on the part of international terrorist formations," Isakov clarifies.
According to him, the two parties agreed before singing the 2012 agreement on the following: agreements signed before 2003 remain in force until their respective expiration dates, i.e. the end of January 2017; the 2012 agreement enters full force thereafter. Specifically, the agreement in question enters force on January 29, 2017, remains in force for 15 years and is automatically renewed every five years unless one party withdraws from the agreement.
Fergana international information agency.