Tajikistan asks for foreign help with natural disaster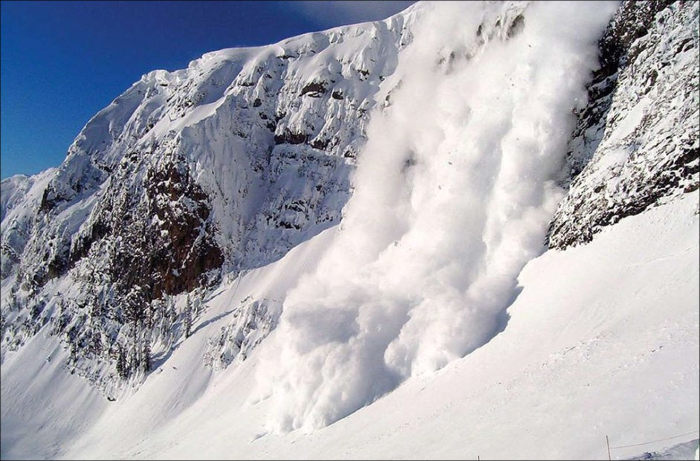 The foreign affairs ministry of
Tajikistan
has requested the international community to provide assistance in dealing with the aftermath of a natural disaster. The ministry's appeal, posted on its website, reads in part that weather conditions in Tajikistan were anomalous this winter: precipitations were at 140 to 170 per cent above the normal amounts. At this time, snowpack reserves are at 168 per cent throughout the country, while the basins of the rivers Zarafshan, Vakhsh and Panj are packing over 322%,148% and 156% of snow, respectively.
"The majority of populated areas and roads in mountains are under the threat of avalanches, landlines, floods and other natural disasters. The Gidrometsentr [the meteorology service] forecasts precipitations will exceed excepted norms in February as well. Such a situation creates the danger of triggering natural disasters throughout the winter-spring-summer period," the ministry's statement further reads. According to the ministry, avalanches have already resulted in the death of people, and destruction of infrastructure and inaccessibility of dozens of villages in the country's east and north. The ministry points out that the Dushanbe-Khorog-Murghab motorway is still unusable due to avalanches in several districts in the Gorno-Badakhshan Autonomous Region (GBAO).
President Emomali Rakhmon is personally controlling the process of providing initial assistance to victims of natural disasters. The president decreed to establish a special rapid-response group—top officials from pertinent ministries and agencies as well as local executive branch officials—which is working on identifying the number and amounts of deaths and destruction, and providing assistance to surviving victims.
"Rescue and prevention activities require significant financial expenditures. Primarily, relevant and applicable technology and equipment, construction material, fuels, staples, medicines and medical equipment, avalanche and flood prevention and protection installations as well securing riverbanks are required. Given Tajikistan's experience in cooperating with international organisations and diplomatic missions in such extraordinary situations, the Tajik party is hopeful to obtain development partners' full-fledged support in liquidating the aftermath of these natural disasters," the Tajik foreign ministry concludes.
Fergana International Information Agency