Uzbek President to pay state visit to Russia in April
Fergana learnt from its own sources Uzbek President Shavkat Mirziyoyev will pay a visit to Russia on April 4-5, 2017. The Uzbek head of state will arrive in Moscow on April 4, and talks between the two presidents are scheduled for the next day.
The visit is characterised as a state visit, which requires the highest diplomatic protocol. The visit status was identified by Moscow, and this means the Kremlin is displaying highest interest in establishing relations with the new president in Tashkent.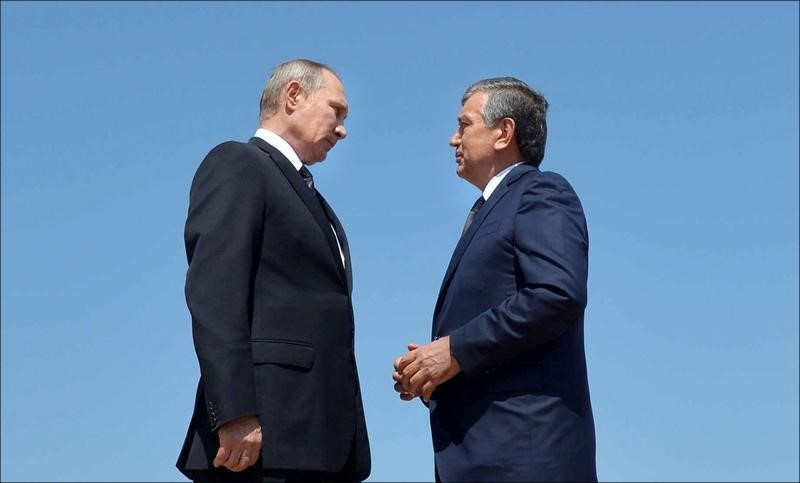 Russian President Vladimir Putin and President Mirziyoyev meeting in Samarkand in 2016

Meanwhile, on February 15, the intergovernmental commission for economic cooperation between Uzbekistan and Russia is holding a session in Tashkent. The meeting is expected to result in the preparation of important documents, which would be signed in Moscow during the two presidents' April meeting in Moscow.
Fergana international information agency.