Uzbek first private bank founder released from prison – radio
According to Ozodlik Radio (the Uzbek service ofR FE/RL) website, Rustam Usmanov, the now 69-year-old former founder of RustamBank, the first private bank in Uzbekistan, has been released from prison after 19 years of imprisonment. The businessman was imprisoned for 14 years for alleged economic crimes in 1998. His imprisonment was extended by another five years in 2012, a term he spent in the notoriously known Jaslyk prison in Karakalpakstan.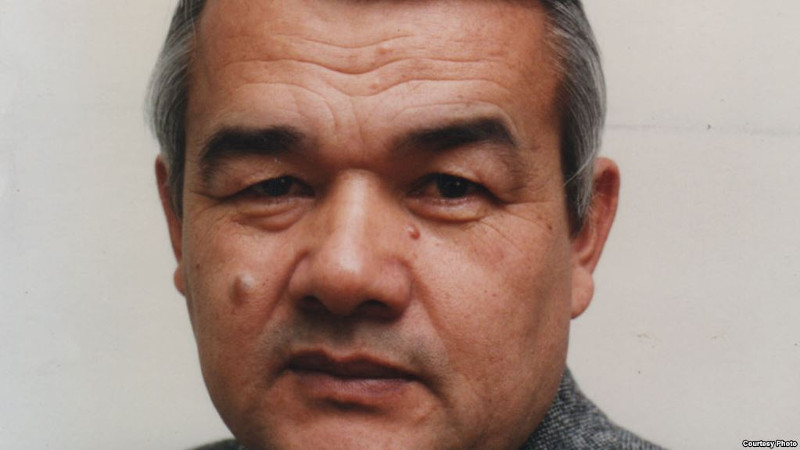 Rustam Usmanov in an undated photograph

A relative of Mr Usmanov confirmed with Ozodlik his release. It turns out he was released due to the end of his imprisonment term on February 13.
"We went to Jaslyk to meet him and take to Tashkent. He is not a good condition. He is undergoing treatment at this time. He is in good mood. He thanks Mirziyoyev for his release," another relative of the former banker has said.
Rustam Usmanov's name is well-known among experts of the field and everyone interested in the history of modern Uzbekistan. Mr Usmanov holds a doctorate degree and authored many articles and manuscripts on economy; he is a member of the union of journalists and independent writers of Uzbekistan. He was the first person to establish a private bank in whole Central Asia, RustamBank.
During the first decade of his imprisonment, Mr Usmanov was transferred from one prison to another four times. Not a single amnesty was applied to him.
Mr Usmanov's name is in the list of political prisoners or those imprisoned based on trumped-up charges, which was published by the Initiative Group of Independent Human Rights Advocates of Uzbekistan. Local rights advocates repeatedly provided said list to international human rights organisations and democratic nations, demanding to exert influence on the Karimov regime to expedite the release of the imprisoned businessman.
Fergana international information agency.