Uzbekistan: Businessman arrested for YouTube clip on corruption among prosecutors
Businessman Olim Sulaymonov of Kibray District in Tashkent Region, who rose to fame after posting a video on YouTube on October 10, has been arrested. Mr Sulaymonov addressed the video to then-Acting President Shavkat Mirziyoyev.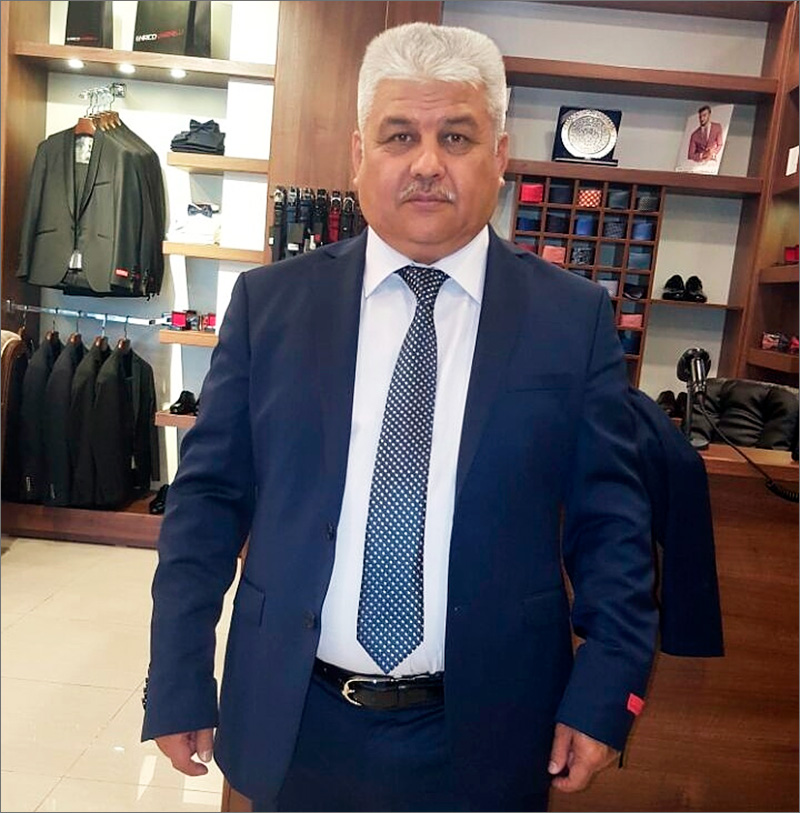 Businessman Olim Sulaymonov. Photo from his Facebook page

In the video, Mr Sulaymonov has narrated that regional persecutors have been extorting money from him since 2009. He says he launched a business in 2008, replenished his capital half-year later; his account was then suddenly frozen and USD20,000 were demanded for restoring access to the account. He was threatened with criminal investigation in case he refused to pay. Mr Sulaymonov did refuse. The extortionists attempted to convince him that all businessmen pay "dues" regularly. Over the course of almost a year, Mr Sulaymonov sought various ways to unblock his accounts, but the regional prosecutor's office insisted he had to pay.
So he decided to appeal to the National Security Service (locally known as SNB by its Russian name's abbreviation). They provided him with USD20,000 and the numbers on each banknote were written down. The extortionist was subsequently arrested and a trial ensued. According to Mr Sulaymonov, he saw the defendant's parents and children at the trial and felt sorry for them. So he said the defendant needed the money and committed the foolish act because of the need.
Mr Sulaymonov himself was arrested soon thereafter. "These prosecutors can give USD30,000 [in bribes] and they are released, while ordinary businessmen are jailed," he lamented in the aforementioned video.
Mr Sulaymonov was released a month later; he established a new company in 2016.
"As soon as I had accumulated some money thanks to importing and exporting operations, Dilshod [Khazratkulov] from the prosecutor's office appears again in April, blocks access to my account and demands 48m soums [USD14,500 at the official exchange rate; USD7,000 at the "black market" unofficial rate]. He has been making my life miserable for almost half-year now."
According to Ozodlik Radio [the Uzbek language service of RFE/RL], Mr Sulaymonov complained about illegal actions of the Yunusabad Administration of the Department for Combatting Tax, Currency and Legalisation of Illicit Incomes under the Prosecutor General's office.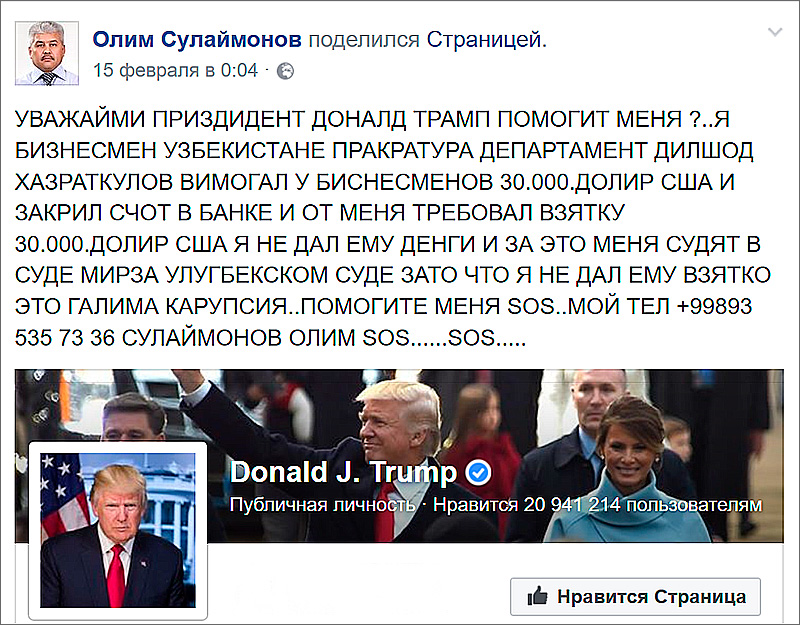 Olim Sulaymonov appealing to the US President. A screengrab from the businessman's Facebook page

Mr Sulaymonov also maintains other businessmen also face extortion and pressure on the part of officials, and he need to address Mirziyoyev personally to prove that he is right.
The video clip was watched by over half-million viewers and discussed on social networks in a short period of time after it was posted online. The authorities responded because then-candidate Mirziyoyev's public image needed reinforcement. The "virtual reception" of then-Prime Minister Mirziyoyev received Mr Sulaymonov's complaint and decreed to immediately resolve the problem. The businessman was then invited to participate in a show on the nationwide government-owned Uzbekistan TV channel. The show's topic was problems local businessmen faced and a prosecutor, who was a show participant, promised to look into his case and taken appropriate action in regards with the extortionists.
The businessman was then invited to the Prosecutor General's office where he was received by top brass. They promised to resolve his issue and his accounts were immediately de-frozen, Nastoyasheye vremya reports.
"Mirziyoyev helped not only me but also every other businessman in Uzbekistan. We couldn't work at all until then. I was [presumably: audited] in 2010 and 'bent' [presumably: 'forced into bankruptcy']. After I paid them 203m soums, they thought I still had money and decided to fine me with 1.5 billion soums. My case was retried by the chairman of the commerce court and ruled to cancel the lower circuit court's ruling on fining me. Other businessmen are calling me now and saying, "Thank you very much; you have said the things we were afraid to. If the circumstances improve, we all will return to entrepreneurship," Mr Sulaymonov told Ozodlik.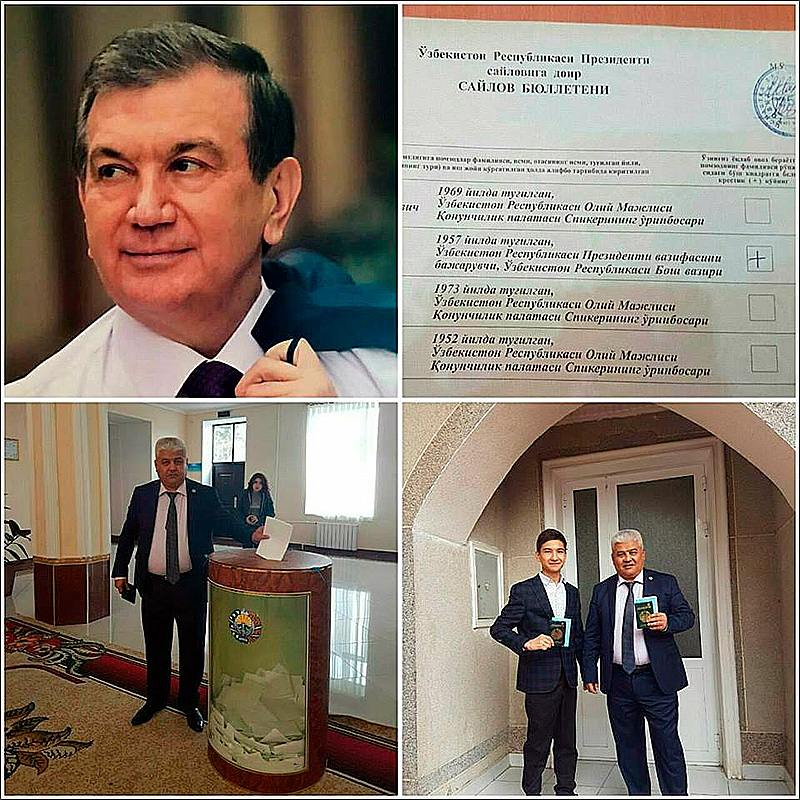 Inspired by the support he received, Mr Sulaymonov voted for Mirziyoyev, and made sure the processed was documented in photographs and posted on Facebook

Another criminal investigation was launched against him soon thereafter based on three articles in the Crime Code.
"They are pressing charges based on three articles and want to imprison me for a term between five and seven years. For what? For believing the president?" Mr Sulaymonov asks.
The Mirzo-Ulugbek District Court of Tashkent started trying the case on February 2, although the city court was earlier looking into the same case based on the prosecutor's office's complaints already. While Mr Sulaymonov was trying to dispute the inception of the second trial of the same case, the district court put him behind bars.
The court sessions were held behind closed doors and even his closest relatives were not admitted. They were only informed about Mr Sulaymonov's arrest and his request for a bottle of water. The following hearings are scheduled for February 20.
Fergana international information agency.