Uzbekistan: Real USD exchange rate tops 7,000 soums
The realistic exchange rate—the black market rate—between the Uzbek and US currencies has reached and even exceeded 7,000 soums for one dollar. According to the Dollaruz.Com website, the US currency was procured at 7,020 soums and sold at 7,050 in the Chorsu market in Tashkent early February 27.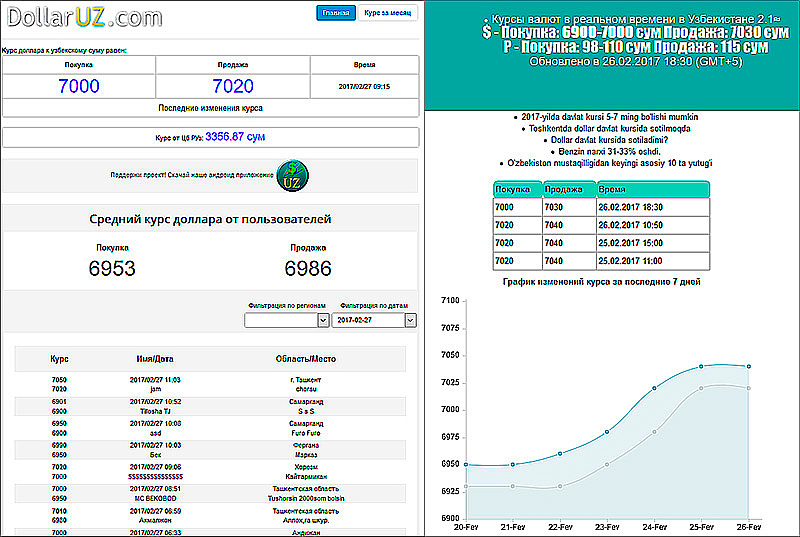 The real exchange rate according to Dollaruz.Com and Dollaruz.Net on February 26, 27

That said, the official exchange rate is 3,356.87 soums for one dollar; the bourse market rate is 9,100 soums.
It is noteworthy that the official exchange rate has been steadily growing in Uzbekistan, adding 14-15 soums to the rate weekly. The Central Bank boosted the exchange rate by almost 50 soums on February 21.
[Passage omitted: background information on four exchange rates in Uzbekistan]
Fergana international information agency.