Uzbekistan: Journalist Karimov released from psychiatric clinic
Journalist Jamshid Karimov has been released from a psychiatric institution in Samarkand where he has been forcibly and secretly held since January 2012.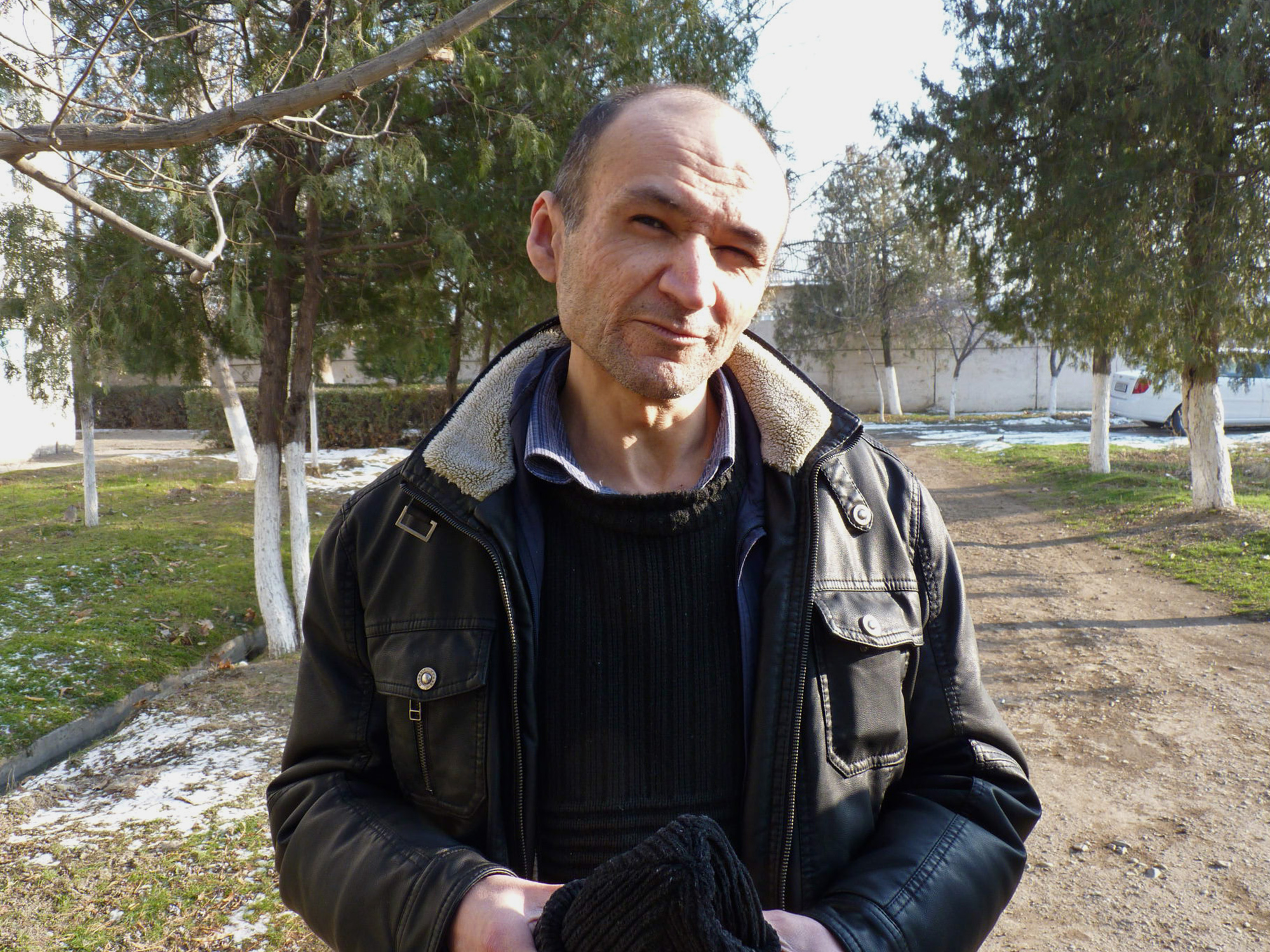 Jamshid Karimov in 2011

The press service of Dunya Mijatović, the OSCE Representative on Freedom of the Media, was first to circulate the news of our colleague's release on Wednesday. "I wholeheartedly welcome Karimov's release," Mijatović said. "It is especially positive that this decision comes soon after the release of Muhammad Bekjanov and I encourage the authorities to release all imprisoned members of the media, including Yusuf Ruzimuradov, Salidzhon Abdurakhmanov and Dilmurod Said."
Jamshid Karimov is the son of Arslan Karimov, late President Islam Karimov's older brother. He was born and lived in the town of Jizzakh. Starting in early 2000s, he worked for various mass media outlets, including the Institute for War and Peace Reporting (IWPR), the Fergana.Ru news agency as well as Arena, an independent Uzbekistan-based website. Journalist Karimov is known for his journalistic investigations into illegal actions local authorities committed. He was very active in opposing censorship and authoritarianism at all levels.
Starting in 2004, Jamshid was subjected to numerous assaults and beatings by unidentified people as well as persecutions by the local authorities. Jamshid was placed under forced psychiatric treatment in mid-September 2006. Having spend some five years at this psychiatric institution in Samarkand, he was released in November 2011.
""Everything is pretty simple here: I have one life. And, obviously, have only one death. I cannot die twice. And I'm not planning to live for a hundred years like a crocodile. I am a human. And I want to live my life like a human [standing upright], not on half-bent [legs like a crocodile]. That's right. Moreover, I have not committed any violations of laws, I am not [doing so now] and I will not [do so in future]. Committing violence, stealing or killing is not my job. I just work for mass media outlets. I am not a politician or rights advocate. I am simply Mr News. That's all…" Jamshid has once famously said.
In early 2012, following orders from the authorities, Jamshid Karimov was again committed to the hospital. "He was hospitalized two months after being released", said his 19-year-old daughter, Eugenia. "In the Samarkand psychiatric hospital he was kept in a room with barred windows, like a prison cell. Different people are sent there, even murderers sometimes. There was no trial at all. He was summoned to the National Security Service to have a "talk", but on his way there he was severely beaten by four men on the street. They knocked his tooth out, he was forced into a car and driven to the hospital. He was covered in bruises. He said that if he had been attacked by a single man, he would have been able to fight back, but there were four of them."
Fergana international information agency.