Popular Uzbek poet opposes naming Tashkent airport after first president
Poet Jamol Kamol has addressed Uzbek President Shavkat Mirziyoyev with a request to cancel his decree on naming the Tashkent international airport after the first president of Uzbekistan, Islam Karimov, Eltuz.Com reports.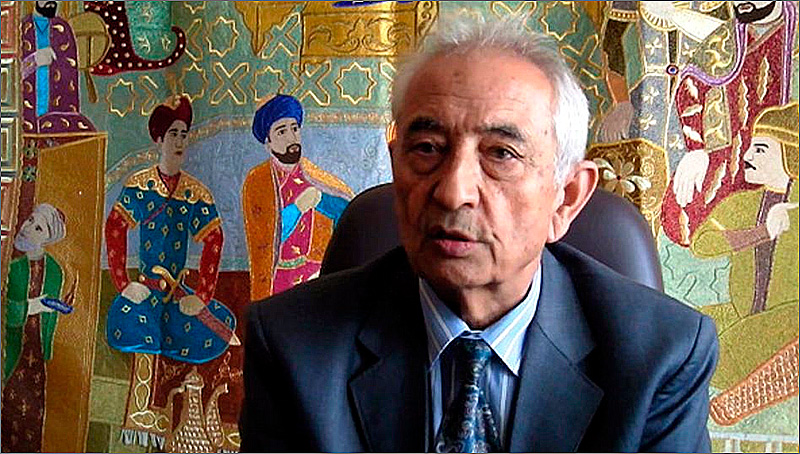 Jamol Kamol; photo by ВВС

"In my opinion, the document on perpetuating memories of Islam Karimov is signed somewhat hastily," the poet wrote in his letter. He presumes there are a few too many buildings and institutions to perpetuate the name of "the constructor of democratic foundations of the state," as certain officials call late President Islam Karimov: too many museums, parks, universities, statues, organisations and streets.
"Is such [exorbitant] reverence appropriate? Naming the Tashkent international airport in addition to all is too much," the poet maintains.
According to Mr Kamol, such decisions must be adopted in a referendum. That said, naming the main entry port into country warrants using the name of historically important individuals, such as poet Alisher Navoi or ruler Amir Timur.
Background: President Mirziyoyev signed a decree on perpetuating the memory of Islam Karimov on January 25, 2017. The document reads that September 2, the day of the official death of Islam Karimov, will be marked as the Day of Remembrance of the First President and a number of institutions and sites would be named after him. In addition to the airport, the Tashkent State University, the Tashkent State Technical University, the Asaka automobiles factory and several other enterprises and institutions as well as a number of main streets in Tashkent and regions will be named after the first president.
[Passage omitted: Background info on the poet]
Fergana international information agency.