Uzbekistan: Rights advocate Urlayeva secretly placed in psychiatric institution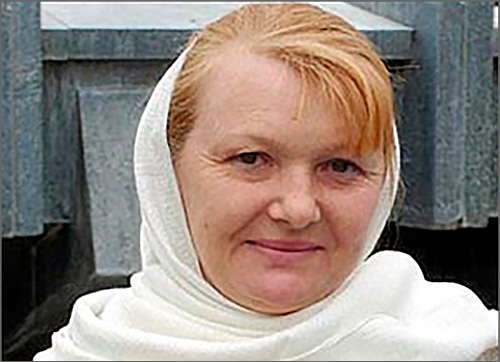 Yelena Urlayeva
The law-enforcement agencies of Tashkent forced the leader of the Human Rights Alliance of Uzbekistan (HRAU), well-known human rights advocate
Yelena Urlayeva
, into confinement in a psychiatric clinic, failing to have notified her kith and kin, on March 1.
According to sources of Fergana, Ms Urlayeva was planning to meet an unidentified guest from Europe on March 2, presumably a representative of the World Bank. However, she did not return home on March 1, and her relatives learnt the next day she was unexpectedly hospitalised. Other information suggests Ms Urlayeva was planning to picket near the presidential residence of Oqsaroy to defend the rights of Tashkent residents. But police took her to a police station, and she was referred to said psychiatric clinic thereafter.
Background: Yelena Urlayeva has already been forcibly hospitalised at psychiatric institutions several times already—in 2001, 2005, 2012 and 2016. In 2005, Ms Urlayeva announced a hunger strike in a protest of forced treatment; international organisations argued she was undergoing "punitive psychiatry" and demanded her release.
Ms Urlayeva has been openly defending human rights and interests of victims in Uzbekistan for almost 17 years. She regularly visits cotton fields to document facts of forced child and adult labour, pickets in support of unjustly convicted and charged individuals, demands respect for constitutional rights and freedoms, participates in peaceful rallies of what could potentially be characterised as opposition acts, and she responds to local residents' requests for help.
Ms Urlayeva's activities have been causing much trouble for local authorities in Uzbekistan, who are trying everything, including threats, insults, detentions and beatings, to force her into silence… But she continues to speak out in support of everyone whose rights have been violated.
Fergana international information agency.