Kyrgyzstan: Arrested opposition MP nominated for president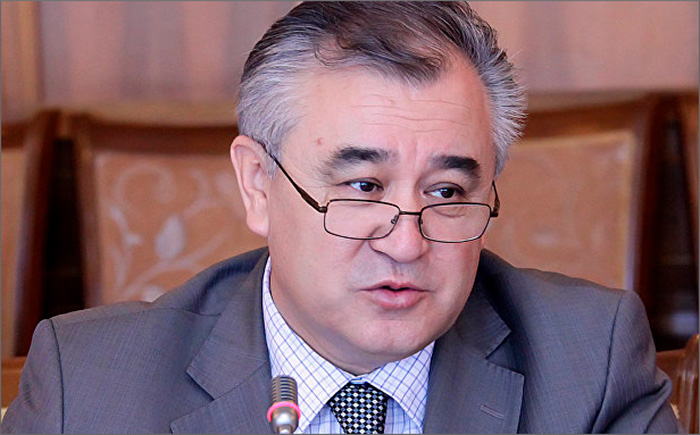 Omurbek Tekebayev
The leader of the Ata Meken Party, Omurbek Tekebayev, who was arrested on corruption charges late February, is nominated a candidate for president of Kyrgyzstan.
According to Radio Azattyk (the Kyrgyz service of RFE/RL), a decision to this effect was adopted at an extraordinary session of the party on March 5. Almambet Shykmamatov, the acting leader of the parliamentary faction, has said the session saw the participation of activists from all regions of Kyrgyzstan. They demanded to immediately release their leader Omurbek Tekebayev and Duyshenkul Chotonov, ex-minister of extraordinary situation; both are charged with corruption and jailed for two months. The party secretariat told the 24.kg news agency that the session also adopted a decision to hold peaceful rallies throughout the country.
The Central Elections Committee to the Kloop.Kg website that Tekebayev has not been convicted, so he can register as candidate for president. However, if a court does find him guilty, he would be excluded from the presidential race.
News surfaced earlier in February that ex-Prime Minister Temir Sariyev, Onuguu-Progress faction leader Bakyt Torobayev and Respublika Ata-Jurt faction leader Omurbek Babanov were planning to contest for the highest post in Kyrgyzstan.
The presidential elections are scheduled for November 19, 2017.
Fergana international information agency.