Uzbekistan: Islam Karimov mausoleum to complete in Samarkand by September, 2017
A memorial complex named after Islam Karimov will be built in Samarkand by September 2017, timed to coincide with the celebration of independence and mark the death of the first president of Uzbekistan. Uzbek President Shavkat Mirziyoyev has informed about this today.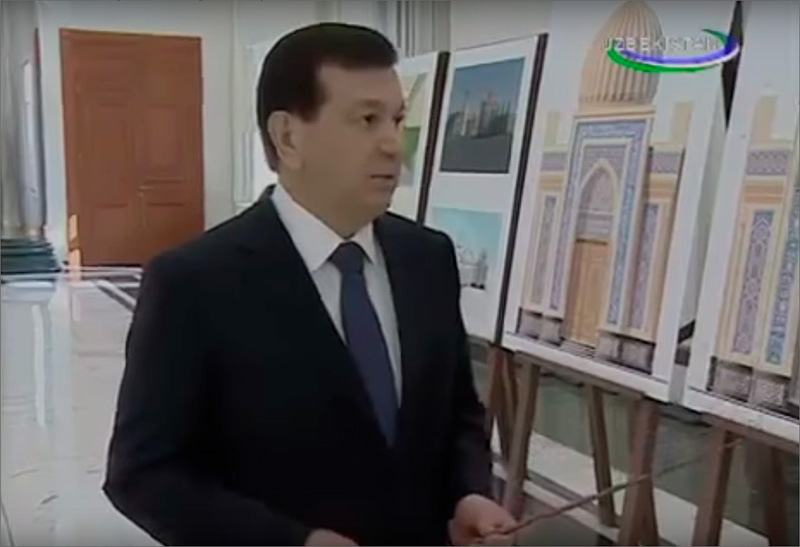 Shavkat Mirziyoyev speaking about memorial sites to commemorate Islam Karimov in a screenshot from the Uzbekiston TV channel

According to him, the memorial complex in Karimov's motherland will include a mausoleum, whose interior and exterior will be decorated with surahs and verses from the Koran. The complex will be erected around the gravesite of the first president.
A square will be built in Samarkand complete with a fountain, statue and museum. Two more statues will be erected in Tashkent near the first presidential residence and in Karshi, where Karimov was the head of administration in 1986 through 1989. The statue in Tashkent will be erected in front of a park that will feature models of most important and significant sites in Uzbekistan: the Registan Square, Al Bukhari complex, Shahi Zinda mausoleum and others.
Meanwhile, a Tashkent street renamed after Karimov already features street plates bearing the first president's name.
Fergana international information agency.