Russian Investigations Committee: Akbarjov Jalilov committed Sankt-Petersburg terrorist act
The Investigations Committee of the Russian Federation circulated information on Tuesday that the identity of a person suspected of allegedly blowing up an underground train car in Sankt-Petersburg is established.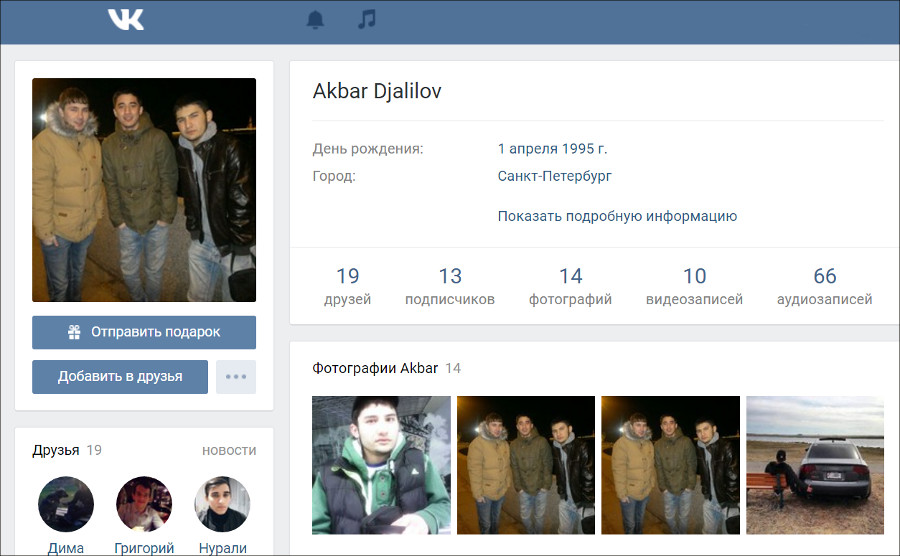 "The investigation has established the identity of a man who has committed an explosion in a car of an underground train in Sankt-Petersburg. It is Akbarjon (Akbarjan) Jalilov, born on April 1, 1995. Further, criminology experts identified genetic traces belonging to Jalilov on a bag abandoned at the Ploshchad Vosstaniya station, which contained an explosive device. The findings of a genetics examination and surveillance camera recordings give investigators the grounds to allege that the person who has committed a terrorist act in the car has also left the bag with an explosive device in the Ploshchad Vosstaniya metro station," the Russian Investigation Committee's press release reads.
For more information on Akbarjan Jalilov read Terrorist act in Sankt-Petersburg: What we know about the suspect.
Fergana international information agency.