Uzbekistan opens six more consulates abroad and multiplies their staff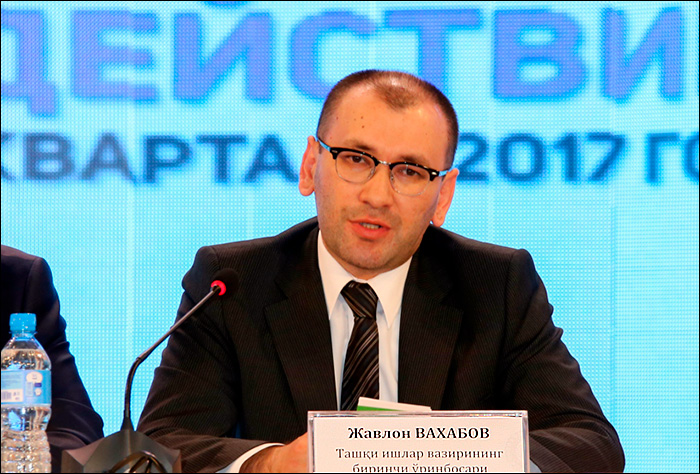 Mr Zhavlon Vakhabov
Uzbekistan
is preparing to multiply the staff of its consulates and will open six more representative offices abroad: five in Russia and one in Kazakhstan. This was announced by First Deputy Foreign Minister Zhavlon Vakhabov at a conference dedicated to the implementation of the 'Strategy for further development of Uzbekistan,' said the press service of the Uzbek Foreign Ministry on 24 April.
Mr Vakhabov admitted that Uzbek overseas institutions had been not ready for such a rapid increase in migration flows from the country that has been observed in recent years.
'It is no secret that today a huge number of our compatriots are outside of Uzbekistan: someone went abroad through academic exchange to continue postgraduate education, some to work, others to establish business contacts with foreign partners , many - for tourist purposes,' said the official.
According to him, since the launch of the 'virtual office' of Shavkat Mirziyoyev, about 3,000 appeals of citizens have been addressed to the Foreign Ministry, and two thirds of them concern issues of a consular and legal nature.
'The main part of applications comes from citizens who need our assistance in solving such problems as: processing of certificates of return to their homeland in case of loss of passport while staying outside the country; exchange of passports of old samples or expired for new ones, biometric; finding out causes of death of relatives and friends abroad; assistance in transporting bodies of deceased; assistance in ensuring an objective investigation of criminal cases brought on the territory of foreign states against themselves or close relatives; assistance in obtaining alimony and benefits, fulfillment of contractual obligations and others,' said Mr Vakhabov.
He noted that it is practically impossible to ensure in full the proper solution of the tasks assigned to them to protect the rights and interests of citizens of Uzbekistan with the existing number of consular employees. Deputy Foreign Minister announced his intention to increase the staff and open consular offices of Uzbekistan in such cities as St. Petersburg, Kazan, Rostov-on-Don, Yekaterinburg and Vladivostok, as well as in Kazakhstan's city of Almaty.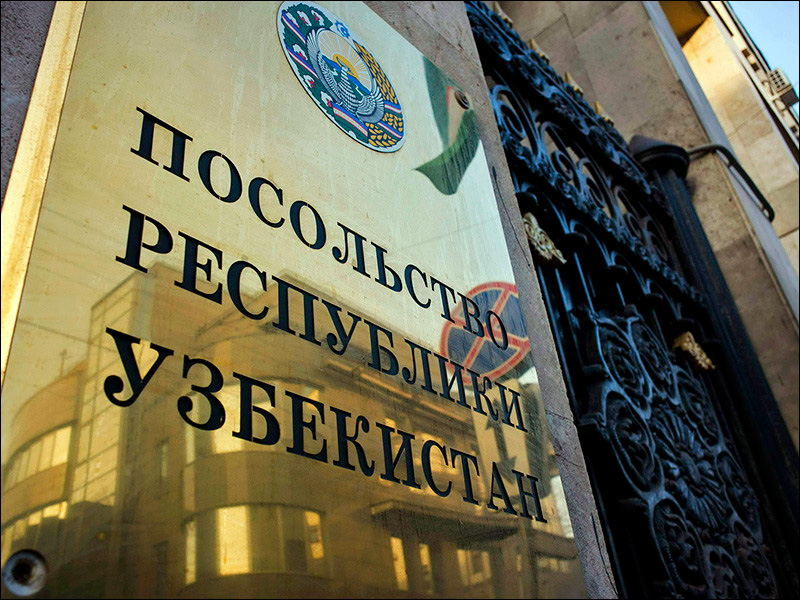 Ministry of Foreign Affairs of Uzbekistan sign

Uzbek consulates will expand the range of services they provide. For example, the consul will have the right to provide financial assistance to citizens of Uzbekistan who have found themselves abroad without means of subsistence – for objective reasons. Most of the consular functions will be transferred into an interactive form, online.
At the same time, responsibility for the proper performance by the consular officials of the duties assigned to them is established; criteria for assessing the activities of the consuls are assigned.
Mr Vahabov also said that in the course of the state visit of the President of Uzbekistan to Russia an agreement was signed between the governments of the two countries on the organised recruitment and attraction of Uzbekistani people for work in Russia.
'According to the agreement, our citizens will now be provided with solid guarantees of legal protection, compliance with minimum wage requirements, ensuring decent living conditions, medical and social insurance,' promised Deputy Foreign Minister. He added that the parties will establish 'representatives of competent bodies in the field of migration in order to create an effective mechanism for interaction between the parties in this area.'