Uzbekistan: 'Ozodlik' journalists' mother received President's virtual office reaction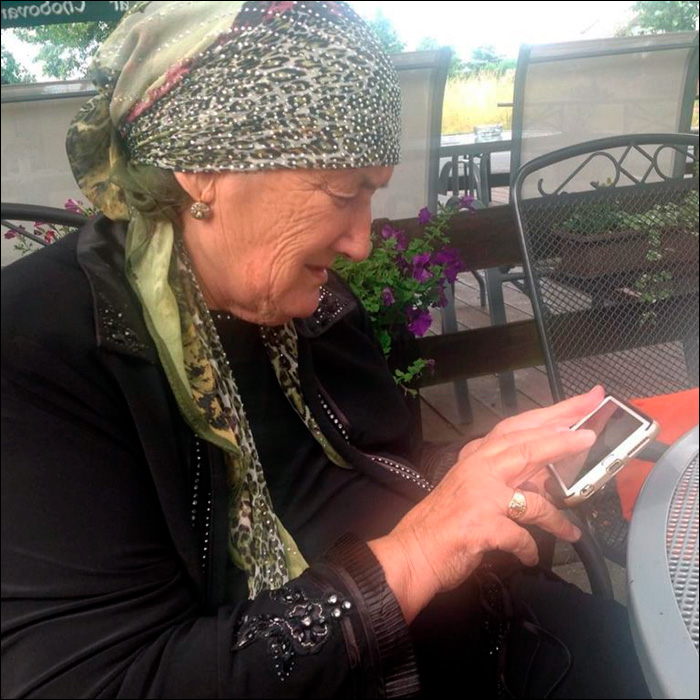 Shukurjan Madrahimova
The 'virtual office' of the President of
Uzbekistan
Shavkat Mirziyoyev reacted to the appeal of the 75-year-old Shukurjan Madrahimova, who demanded to investigate the fact of the attack against her by a group of unknown people.
Earlier, several women and a man burst into her house on 18 April, who began to insult Ms Madrahimova and her children - the Babadzhanov brothers, journalists who had emigrated from Uzbekistan and worked on the 'Ozodlik' radio (the Uzbek service of Radio Liberty). The reason for the brawl was the article 'Pregnant in 15: School and Doctors Hid the Rape of a Student' which Ozodlik had published on 4 April on its website. The attackers themselves stated about it.
After the incident Shukurjan Madrahimova wrote a complaint to the 'virtual office' of the President of Uzbekistan.
'Yesterday I visited the "virtual office" site, entered the code and number of my mother's application, and saw that it had been examined by the Internal Affairs Department of the Khorezm region,' tells Khurmat Babadjanov, one of Madrakhimova's sons, to Ferghana on 25 April. 'Then I called my mother, and she told me that yesterday she had had a call from the regional police department to warn her about their arrival, and then two came - the officer and the district police officer. They asked mother to tell in detail about what had happened and assured: 'No one will come to you again, do not worry. And if they come, we'll open a criminal case.'
The identity of the attackers, according to Babadjanov, has not yet been established. Somebody set them off or it was a personal initiative, where they learned the address of the journalists' home - these questions are not answered yet. Shukurjan Madrahimova feels well, but she still feels alarmed.