Russia: Tajik citizen Sodik Ortikov charged in St. Petersburg metro terror attack complicity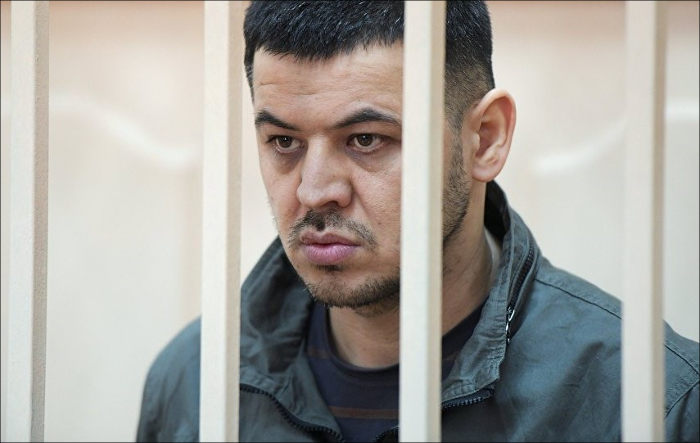 The investigation brought an official charge against the
Tajik
citizen Sodik Ortikov in Moscow suspected of involvement in the terrorist act in the St. Petersburg metro, reported RIA Novosti. According to the case file, he is charged under articles 'Terrorism'" and 'Illicit arms trafficking' of the Russian Criminal Code. The Moscow City Court found the arrest of Sodik Ortikov legitimate until 3 June 2017.
As its follows from the materials announced in court, Sodik Ortikov stated that the confiscated 'weapons and ammunition do not belong to him' during the interrogation. 'I did not participate in this, when two Azimov brothers were caught,' Mr Ortikov said in court. The lawyer Igor Razin said that Sodik Ortikov does not know how the weapon turned out to be under his mattress in the premises, where he had been renting a bed. He noted that besides Mr Ortikov a number of persons had lived in the flat, where the search was conducted. 'It is likely that everything that was seized may belong to other residents,' suggested the defender.
'I'll tell you everything you ask. I came to Russia to earn money, here I feed the family. I did not have such dirt, I did not do that. I earn by fair means. I'm innocent, I'm innocent before everyone, 'said Mr Ortikov in the Moscow City Court.
In the afternoon of 3 April 2017, an explosion in a train car on a stretch between the 'Technological Institute' and the 'Sennaya Ploshchad' stations in St. Petersburg thundered. It left 15 people killed, and more than 50 injured. According to the Investigative Committee of Russia, the terrorist attack was committed by a 22-year-old Kyrgyz citizen Akbarjon Jalilov. 10 immigrants from Central Asian countries suspected of involvement in the terrorist attack were arrested: six in St. Petersburg and four in Moscow, including the alleged organisers of the terrorist act Abror and Akram Azimov brothers.