'Imam Shamil Battalion' group linked with Al-Qaeda claimed responsibility for St. Petersburg metro attack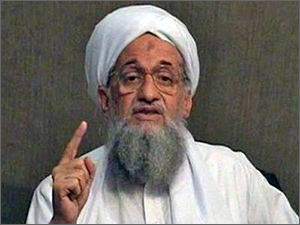 Ayman al-Zawahiri
The 'Imam Shamil Battalion' group linked with the terrorist organisation Al-Qaeda claimed responsibility for the attack in the metro of St. Petersburg. Previously, this name was never mentioned in the media, reports
Tvrain.ru
.
The statement of the 'Imam Shamil Battalion', in which the group had claimed responsibility for the attack in St. Petersburg, was published by the ANI news agency in Mauritania which, according to Reuters, is used by African jihadists to spread their appeals. The publication was noticed by SITE Intelligence Group project which monitors the activities of terrorist organizations.
The statement of the 'Imam Shamil Battalion' says that a native of Kyrgyzstan Akbarjon Jalilov, who blown up in the St. Petersburg metro, acted on the instructions of Al-Qaida leader Ayman al-Zawahiri. As the terrorists write, he participated in an operation that coincided with the visit of President Vladimir Putin to St. Petersburg. The group stated that the attack was revenge for Russia's actions in Syria and Libya, as well as for what is happening in Chechnya. At the end of their statement, the terrorists threatened Russia with new attacks if troops from Syria are not withdrawn.
According to ANI news agency with no reference to the source, the 'Imam Shamil Battalion' was established in Afghanistan shortly after Russia joined the Syrian campaign. The publication notes that the battalion was named in honour of the Chechen commander, who was killed by Russian special services in Ingushetia in 2006 (probably it is about Shamil Basaev).
On 3 April 2017, an explosion thundered in a train car on a stretch between the 'Technological Institute' and the 'Sennaya Ploshchad' stations in St. Petersburg killing 15 people and injuring more than 50. According to the Investigative Committee of Russia, the terrorist attack was committed by a 22-year-old Kyrgyz citizen Akbarjon Jalilov. 10 immigrants from Central Asian countries suspected of involvement in the terrorist attack were arrested: six in St. Petersburg and four in Moscow, including the alleged organisers of the terrorist act Abror and Akram Azimov brothers.