Uzbekistan: Amir Timur and Lamenting Mother statues author won Islam Karimov monument competition
The famous sculptor Ilkhom Jabbarov won the competition of projects of monuments dedicated to the first president of Uzbekistan Islam Karimov, reports Sputnik on 26 April.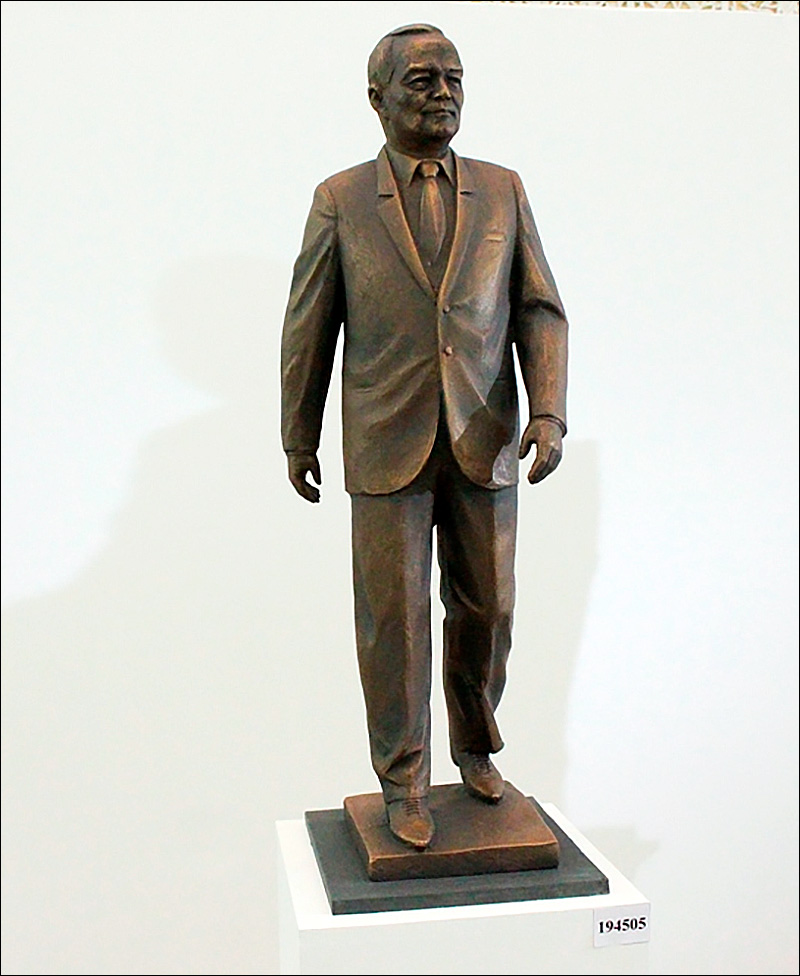 Uznews.uz photo

Ilkhom Jabbarov is an Honoured Artist of Uzbekistan, Member of the Academy of Arts, laureate of the State Prize named after Abdullah Kadyriy. He is one of the authors of the monuments of equestrian Amir Timur erected in Tashkent, Samarkand (on the marching throne) and Shahrisabz. Among his works is the monument of Independence and Humanism erected in Tashkent, including the monuments of the Lamenting Mother and the Happy Mother, the statue of Avicenna in Belgium, the monument to the scientist-mathematician and astronomer Ahmad al-Fergani in Fergana and several others.
In total 58 sculptors from Uzbekistan, Ukraine, South Korea, Turkmenistan, Germany, Italy and Australia took part in the competition. They presented 68 projects of the monument, most of which can be seen by following this link (https://drive.google.com/drive/folders/0B1xGAyvCnZhXdGhUV3k4MXpYa0U). A prize of 25 thousand US dollars was awarded to the winner of the competition, for the second place - 20 thousand US dollars, for the third - 15 thousand US dollars. The second and third places were also given to Uzbek sculptors - Zhasvand Annazarov and Tulyagan Tajihodjayev respectively.