Uzbekistan: President Shavkat Mirziyoyev received Turkish Foreign Minister Mevlut Cavusoglu
President of Uzbekistan Shavkat Mirziyoyev received the Turkish Foreign Minister Mevlut Cavusoglu on 26 April, who arrived in Tashkent on an official visit.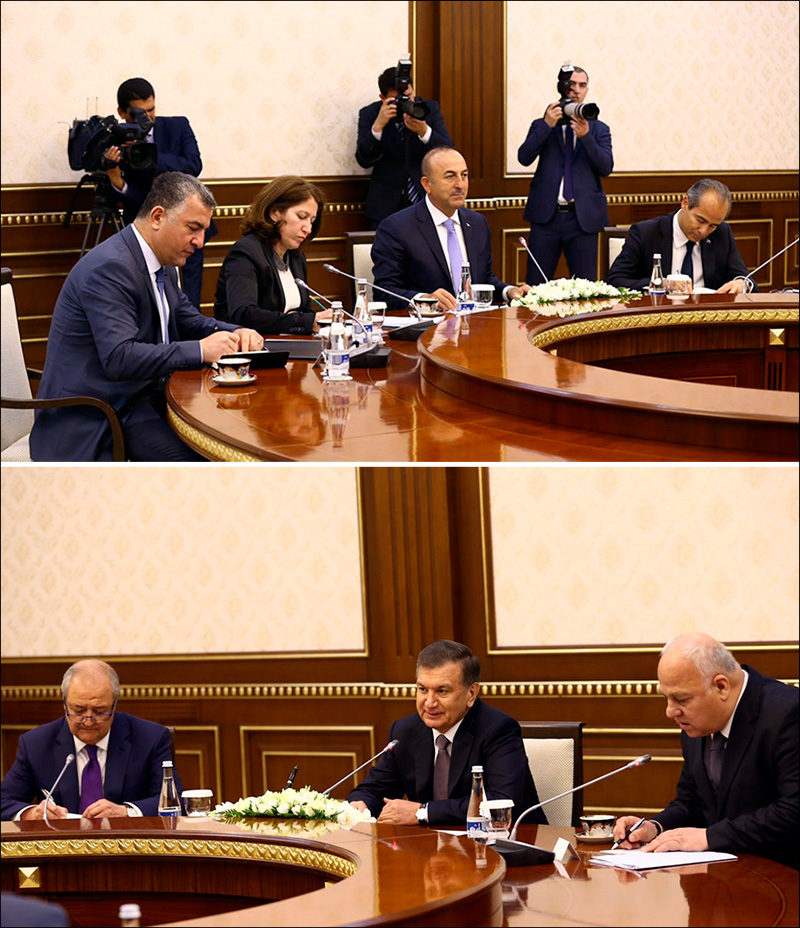 Meeting of Mevlut Cavusoglu (in the centre of the photo above) with Shavkat Mirziyoyev. Photo from Turkish Foreign Minister Twitter

The parties had discussed the further development of the Uzbek-Turkish relations, as reported in the Twitter of the Turkish minister.
'Particular attention was stressed on the expansion of mutually beneficial trade, economic and investment cooperation, the practical implementation of projects to modernise the tourist infrastructure with the participation of leading Turkish companies, the creation of modern high-tech industries in the textile, leather, chemical and pharmaceutical industries, the construction materials industry, the advanced reprocessing of agricultural products and other areas, including the free economic zone "Urgut",' the press service of the President of Uzbekistan told.
Earlier on the same day, Mr Cavusoglu met with First Deputy Chair of the Senate of the Oliy Majlis (Uzbek Parliament) Sadyk Safayev.
Received by President of Uzbekistan Mirziyoyev. Discussed further developing Turkey-Uzbekistan relations. pic.twitter.com/xm1uggeE8P

— Mevlüt Çavuşoğlu (@MevlutCavusoglu) 26 апреля 2017 г.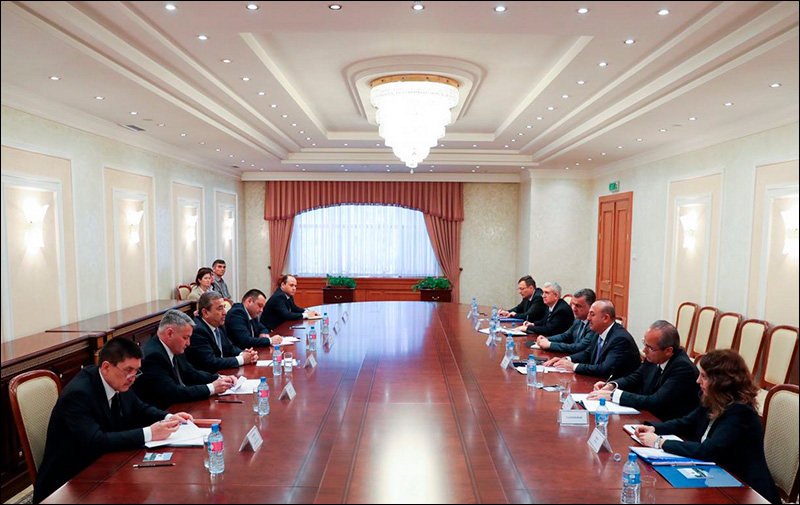 Meeting of Mevlut Cavusoglu with Sadyk Safayev. Photo from Turkish Foreign Minister Twitter

In the morning of 26 April, Mevlut Cavusoglu held talks with the head of the Uzbek Ministry of Foreign Affairs Abdulaziz Kamilov after which the sides signed the Cooperation Programme between the Ministries of Foreign Affairs for 2017-2018.