China stopped issuing visas to Kyrgyz entrepreneurs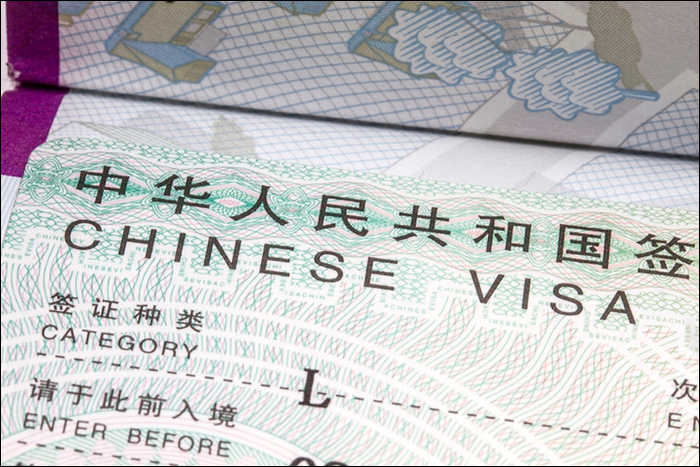 Hundreds of
Kyrgyz
businessmen, who conduct their business in connection with neighbouring
China
, found themselves in a difficult situation: the embassy of the People's Republic of China stopped issuing visas for a trip to the Middle Kingdom without explanation.
Businessmen and heavy truck drivers complain of the inability to go for the necessary goods, because from autumn of the last year they cannot receive a document authorising entry into China. At the same time, the Chinese embassy assures that there are no problems with issuing visas.
The diplomatic representation of China in Kyrgyzstan issues several categories of visas: tourist, commercial, transportation, training and workers. If the students in China barely got their visas and went to study, then the traders, many of whom travelled for the goods on a tourist visa, are in difficulties.
This has recently become a problem for the Kyrgyz people. After the terrorist attack at the Chinese embassy in Bishkek which had happened on 30 August 2016, the diplomatic mission suspended its work. At that time a suicide bomber on a machine stuffed with explosives had rammed the gate of the diplomatic mission.
Since January 2017, the consular department of the Embassy of China has been requiring fingerprints of applicants as part of the procedure for collecting documents to submit for visa. This was due to measures to improve the technology of issuing visas in accordance with the legislation in China. Diplomats promised that collecting biometric data would not in any way complicate the process of obtaining a visa. But in reality these words do not correspond to the true state of affairs.
While the Kyrgyz authorities remain unaware of the problems of their citizens, tour operators and air carriers are raising the alarm. A representative of the travel company told Fergana that many Kyrgyz citizens faced the problem of obtaining visas to China.
'At first, the embassy of China began to issue only visas for groups of several people,' said tour operator Askat Turduev, 'and recently the issuance of visas has slowed down. Traders and businessmen, who need to travel to China, to put it mildly, are in perplexity. And the embassy of China does not consider it necessary to explain. It is interesting, what can our Ministry of Foreign Affairs do for such a unilateral stopping of issuing visas to our citizens? Can anyone influence and solve the problem? Why China, which is friendly to us, has introduced absolutely stupid conditions for issuing visas? For example, if there is a seal in the foreign passport about a visit to Turkey, then they do not issue a visa! I have to change my passport or take an extra one! And many other hidden rocks. Those who often fly to China, they will understand me.'
Every morning there are crowds of people waiting for the desired permission near the building of the embassy of China. One of them is Shukhrat Abdullayev. He has several boutiques selling sports clothes in Bishkek which he buys in Guangzhou. The previous visa expired in autumn of the last year. He applied for a new one and has since been in 'waiting mode'.
'Coming here for me is a job,' complains Shukhrat, 'some innovations have been introduced to obtain a visa, but the essence of which is not clear at all. I was invited to a second interview today, I and my business associates no longer know what to do. The goods have run out and we need to bring a new stock, but we cannot do it.'
Drivers transporting goods from China also complain about problems with obtaining visas. Director of the Manas Global Logistics cargo transportation company Tynybek Zhukeshov shared his thought with journalists about that China defends the interests of its entrepreneurs and therefore does not issue visas to drivers from Kyrgyzstan.
'Our drivers cannot enter China for goods, but cars from China freely enter our country,' Mr Zhukeshov said, 'the Chinese are deliberately squeezing our drivers out. Of the 1,200 people now, only 400 drivers have visas. Even these will soon be over. Then the Chinese will completely occupy our roads.'
And what about the Ministry of Foreign Affairs of Kyrgyzstan? Fergana received an official response from the ministry saying that the toughening of the visa policy by the People's Republic of China towards the citizens of Central Asia is stipulated due to certain reasons, one of them is 'the growth of terrorist and extremist activity which forces the authorities of China to take special precautions to prevent penetration of destructive forces into the territory of China. This is expressed not only in tightening the visa policy, but also strengthening a border control. The authorities of China are seriously concerned about the threat posed by radical extremists operating in Central Asia.'
Further, the Foreign Ministry described the procedure for obtaining a visa to China. Thereto, it is necessary 'to register in the so-called electronic queue via the Internet. The access for recording in this electronic queue is active from 14:00 to 16:00, and taking into account the available human resources potential of this consular department, this electronic system is capable to process only 40 applications, after which an electronic notification is sent to the applicant's email address about the date and time of reception. In addition, this department is able to serve only 40 people on the days of the above-mentioned foreign institution of a foreign state. In addition to this electronic line, the consular department of the Embassy of the People's Republic of China in the Kyrgyz Republic receives 25 citizens, drivers of Kyrgyzstan carrying out freight road transport in the order of a live, self-regulating queue from 1 March 2017. This live line continues to function at present moment.'
Ulugbek Babakulov