Uzbekistan: National currency fallen to 8,000 soums per US dollar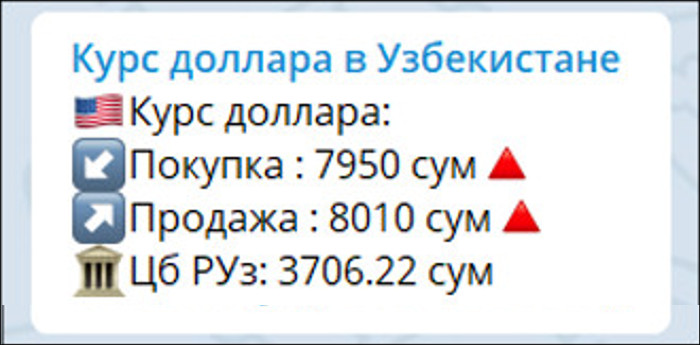 The real exchange rate of 1 US dollar in
Uzbekistan
(the rate of the 'black market') reached, and in some places exceeded the psychological mark – 8,000 Uzbek soums. According to
Fergana
sources, on the morning of 30 April, the average value of one US dollar in the country was 7,950 Uzbek soums (purchase) and 8,010 soums (sale).
Thus, the national currency of Uzbekistan has lost against the US dollar more than 12 percent of its price during March and April 2017.
Earlier, Fergana explained that four currency rates operate in Uzbekistan: the official one is established by the National Bank for Foreign Economic Affairs, based on the Central Bank's (lowest rate); Exchange - is determined during the 'bidding' on the Republican Currency Exchange of Uzbekistan; 'Clearing' is formed on the commodity and raw materials exchange; 'Black market' of currency is for the population and small entrepreneurs. When Shavkat Mirziyoyev was still the acting president, his team announced the liberalisation of monetary policy.