Uzbekistan: Monument to blacksmith Shamakhmudov's family will return to Tashkent centre
A monument to the family of the Uzbek blacksmith Shoahmed Shomakhmudov (Shahmad Shamakhmudov – in another writing), who together with his wife during the Great Patriotic War adopted fifteen orphans of different nationalities of the Soviet Union, will be returned to the centre of the capital of Uzbekistan, Nuz.uz informs.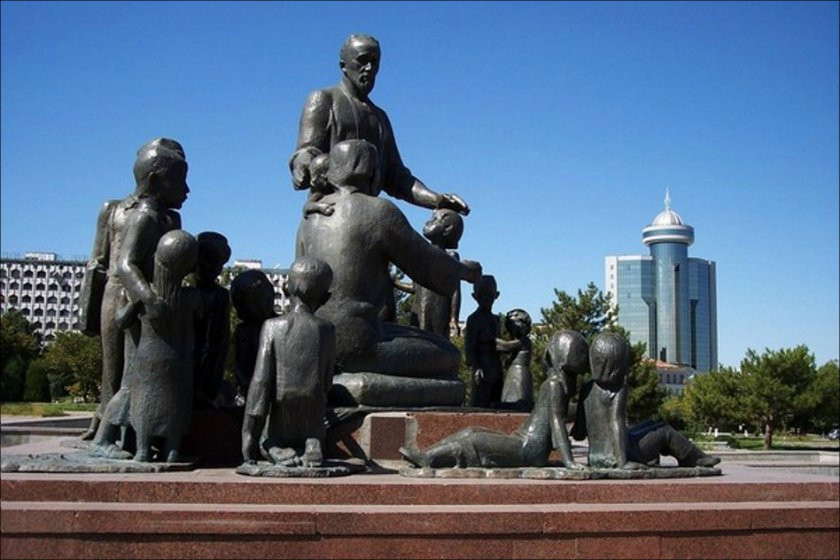 Monument to Shamakhmudov's family. Photo made before 2008

The monument to Shoahmed Shamakhmudov which has become a symbol of charity and humanism of the Uzbek people during the war, was located in the centre of Tashkent in the square in front of the 'Istiqlol' palace (the 'Friendship of Peoples' palace). It was dismantled and moved to the outskirts of the city in April 2008. We described the history of the monument and its demolition in detail in the article Uzbekistan: The monument to the Shamakhmudov family is forgotten and overgrown with grass (in Russian).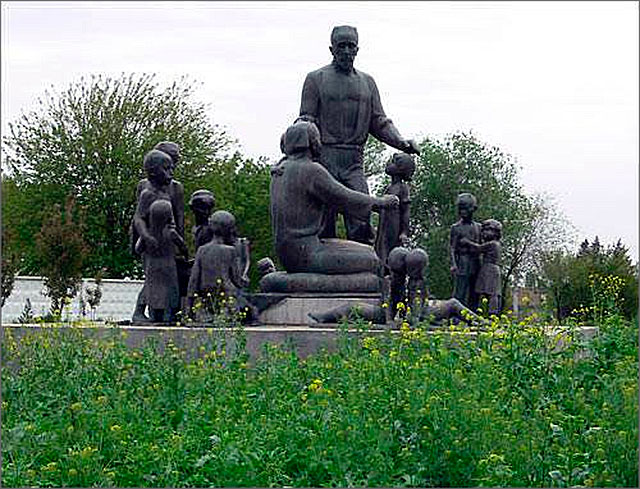 This is how the monument looks like at present on the outskirts of the city

The government of Uzbekistan has already decided to return the monument to the central part of the city. This information was confirmed to the correspondent of Nuz.uz by the governing body of the Republican International Cultural Centre (RIKC). RIKC expresses hope that the new site of the monument will be the Friendship Park (formerly Babur Park). There is a new building of the Republican Cultural Centre next to the park, and the cultural centres regularly hold their events in the park.
'Undoubtedly, the decision to return the "exiled" monument to a decent place was made in the milieu of the new president, and perhaps by Shavkat Mirziyoyev himself,' a source in the government of Uzbekistan said in an interview with Fergana, 'The new team has to change and cancel much of what was done in the era of Islam Karimov. The return of the monument is a good symbol, especially in the year announced as the "Year of Dialogue with the People". After all, many people were unhappy with the transfer of the monument.'
As the Main Directorate for the Protection and Use of Cultural Heritage Objects of the Ministry of Culture of Uzbekistan reports to Gazeta.uz, since the establishment of the 'virtual office' of the country's president a large number of requests have been received to return the monument to the central part of the capital.
An art expert on Uzbekistan, Canadian researcher Boris Chukhovich notes the similarity of how monuments are moved from place to place in Uzbekistan and Turkmenistan on his Facebook page, 'Another indication that the Uzbek and Turkmen situations are linked. Monuments are not real estate. They are mobile as an easel art and get new meanings when moved from place to place. They can eliminate unwanted ones and add relevant details, and they resemble a Word document the text of which is edited by new authors over again. The only difference is that the previous versions remain in memory, and the harder it is erased – the more intact it will be.'