UN High Commissioner for Human Rights visits Uzbekistan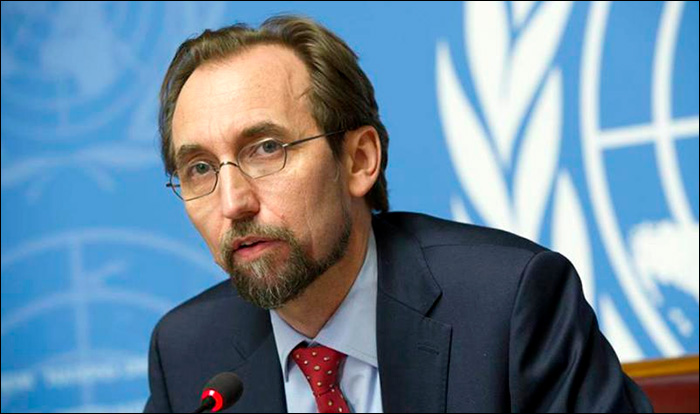 The UN High Commissioner for Human Rights Zeid Ra'ad Al Hussein will arrive in
Uzbekistan
on 10 May with a three-day official visit.
According to Uzbekistan Today, this is the first visit of Zeid Ra'ad Al Hussein to Central Asia after assuming the office of the main human rights defender of the United Nations on 1 September 2014. During the visit, the state of cooperation between Uzbekistan and OHCHR (Office of the United Nations High Commissioner for Human Rights) and their interaction in the future will be discussed.
In March 2017, Zaid Ra'ad al-Hussein presenting a report on the human rights situation around the world, broadcasts the UN Radio, praised the new leadership of Uzbekistan noting that Shavkat Mirziyoyev is adopting laws aimed at improving the efficiency of the justice system, ensuring fair and independent litigation. According to the High Commissioner, a direct consequence of the laws was the release of some prisoners including journalist Muhammad Bekzhan, who had spent almost 18 years in prison.
Earlier, the United Nations Development Program (UNDP) and the National Human Rights Centre of Uzbekistan (NHRC) signed a Memorandum of Understanding in October 2016. Within the framework of the memorandum, UNDP and the NHRC will exchange legislative acts, information and analytical materials, publications and information on activities in the field of the promotion and protection of human rights and freedoms; Jointly develop and publish methodological guides on the topic; Conduct joint consultations, national and international conferences, seminars and round tables, trainings; Help in the development and implementation of programmes and plans aimed at protecting and promoting human rights and freedoms.
It should be noted that since 1996, Uzbekistan has been reporting to the UN Human Rights Committee every five years on the implementation of the provisions of the International Covenant on Civil and Political Rights (ICCPR). The country has submitted more than 35 national reports and 2 universal periodic reviews on the human rights situation to the UN Charter and treaty committees. And each time the Uzbek delegation is asked more than one hundred tough questions that testify gross violations of human rights and freedoms in Uzbekistan, but the Uzbek side denies everything and answers in the spirit of 'we do not have these, because it should not be.'