President of Uzbekistan will spend five days in China - from 11 to 15 May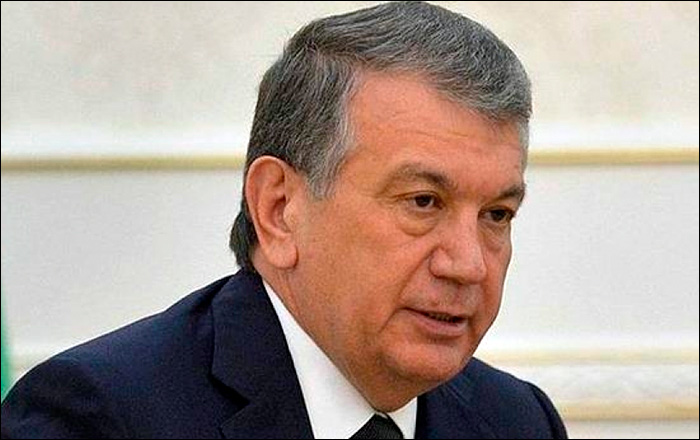 Шавкат Мирзиёев
President of
Uzbekistan
Shavkat Mirziyoyev will pay a state visit to
China
and take part in an international forum.
As reported by the press service of the Uzbek Foreign Ministry on 10 May the state visit will be held from 11 to 13 May. In Beijing, the Uzbek president will meet Chairman of the People's Republic of China Xi Jinping, Premier of the State Council Li Keqiang, Chairman of the Standing Committee of the National People's Congress Zhang Dejiang and other leaders of the country. The agenda includes the state and prospects of bilateral relations, priority areas for strengthening and developing long-term partnership between Uzbekistan and China, and exchange of views on topical regional and international issues.
President Mirziyoyev has scheduled a meeting with representatives of leading companies and firms in China, during which the opportunities for joint implementation of mutually beneficial projects in Uzbekistan involving modern technologies will be considered.
As a result of the talks at the highest level, about 20 documents will be signed, First Deputy Foreign Minister of Uzbekistan Zhavlon Vakhabov reported earlier. Including - a joint statement, a number of intergovernmental, interagency and other documents. 'Among them there are many commercial contracts and agreements between our business entities and enterprises,' Gazeta.Uz quotes Mr Vakhabov.
After the state visit, President Mirziyoyev will stay in Beijing where the international high-level forum Belt and Road Initiative will be held on 14-15 May. The Presidents of Argentina, Belarus, Chile, Czech Republic, Indonesia, Kenya, Laos, the Philippines, Russia, Switzerland, Turkey, Vietnam, as well as the Prime Ministers of Cambodia, Ethiopia, Fiji, Greece, Hungary, Italy, Malaysia, Mongolia, Pakistan, Poland, Serbia, Spain, Sri Lanka, and the Secretary of State of Myanmar confirmed their attendance, and the official delegation of the North Korea will also arrive.
In addition to the leaders and prime ministers of the countries, civil servants, scientists, businessmen, representatives of financial institutions and mass media from 110 countries, as well as 89 leaders and representatives of 61 international organisations will take part in the forum. Among them are the UN Secretary General, IMF Managing Director, and World Bank President. The total number of forum participants will exceed 1,200 people.
The Belt and Road Initiative uniting the Silk Road Economic Belt and the 21st Century Maritime Silk Road projects was put forward by Chairman of the People's Republic of China Xi Jinping in 2013. The megaproject will cover the greater part of Eurasia, connecting developing and developed countries. The Belt and Road Initiative will pass through the territories where 63 percent of the world population lives; the estimated economic turnover is $21 trillion.
'What do we expect from taking part in this forum? Our main goal is to use the opportunities, potential and resources of China in developing trade, expanding the supply of Uzbek products with high added value to China and all the countries along The Belt and Road route,' Zhavlon Vakhabov explained, 'We intend to attract investments on preferential terms, open new credit lines for financing the development of the basic branches of the economy of Uzbekistan. The main priority is given to the development of infrastructure and industry, and active involvement of Uzbekistan in transport and communication projects implemented in the region.'