Uzbekistan building school in southern Kyrgyzstan
In Osh city in southern Kyrgyzstan, a new modern school for 630 pupils will be built with Uzbekistan funding. As the head of the Osh city department of education Avazbek Asanov has informed Fergana, at present the parties are preparing documents for the construction of the Osh school.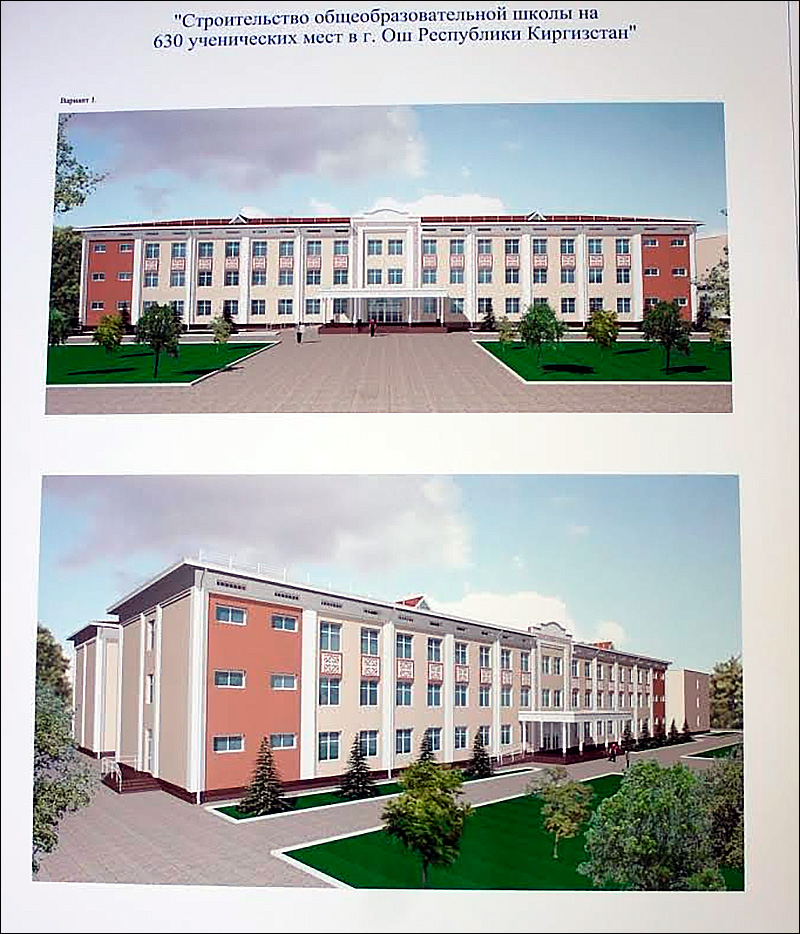 The new school will look something like this

'As you know, relations between Kyrgyzstan and Uzbekistan are developing well since the beginning of this year. The delegation led by our vice-premier was in Andijan, and an Uzbek delegation came to Osh also headed by the vice-premier. The initiative to build a school in Osh at the expense of Uzbekistan was put forward during the stay of the Kyrgyz delegation in the neighbouring country,' Mr Asanov said.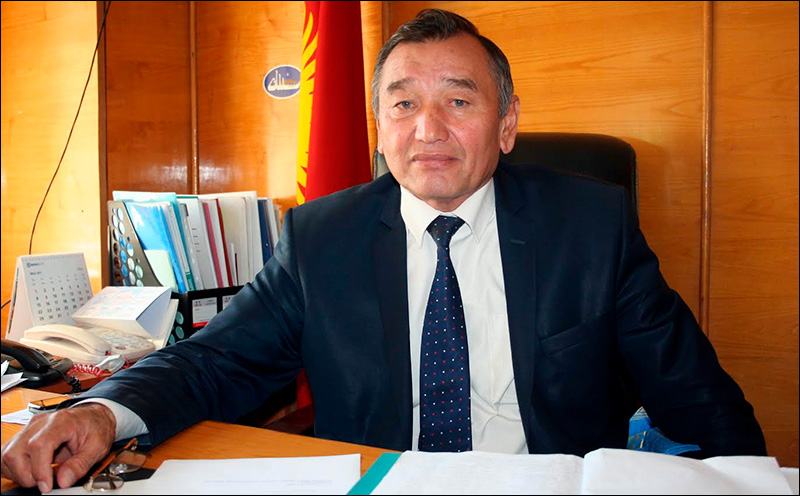 Avazbek Asanov
The new school will be projected on Masaliyev Avenue in Osh where it had been the school named after Alisher Navoi before, which was demolished.
Asked about the language of instruction in the new school, Mr Asanov replied that it would be known after the building was put into operation. 'Now it is a school with Kyrgyz language of instruction. The language of instruction in the new educational institution will be chosen taking into account the needs of the residents of this microdistrict. The new school will also bear the name of Alisher Navoi,' Mr Asanov said.
On the day before this interview Mayor of Osh Aitmamat Kadyrbaev held a meeting with representatives of the construction company Trest-12 LLC and the project organisation of 'Uzshaharsozlik LITI' from Tashkent. The parties discussed the construction of a school for 630 pupils.
'The Osh Mayor's Office has allocated a land plot on one of the central streets of the city with a total area of 1.11 hectares. According to the project, the total building area will be 3,851 square metres. This important and necessary work will further unite our nations and will build a common future on the basis of friendship, mutual understanding and mutual support of the two peoples,' Aitmamat Kadyrbaev noted.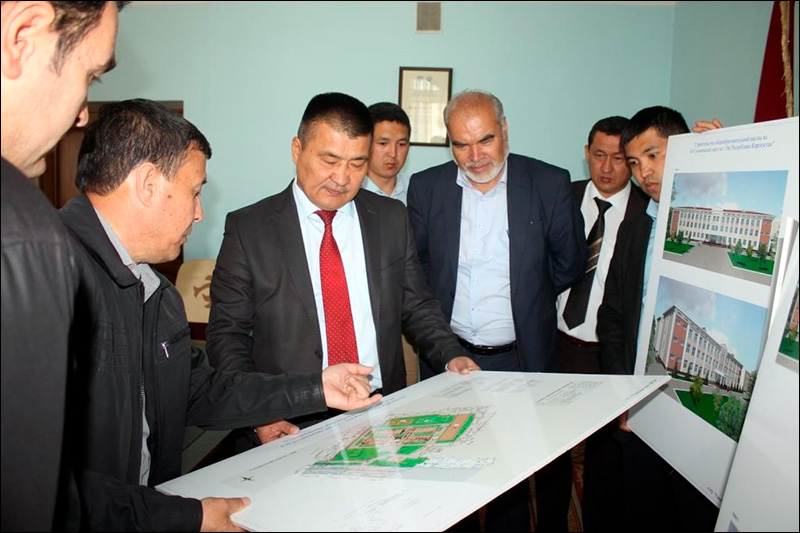 Mayor of Osh Aitmamat Kadyrbaev (in centre) gets acquainted with the school project

According to the project documentation, the new school will be three-storied and will allocate space for the sports and assembly halls, doctor's office, canteen, summer sports complex and so on. There will be laboratories and workshops on each floor.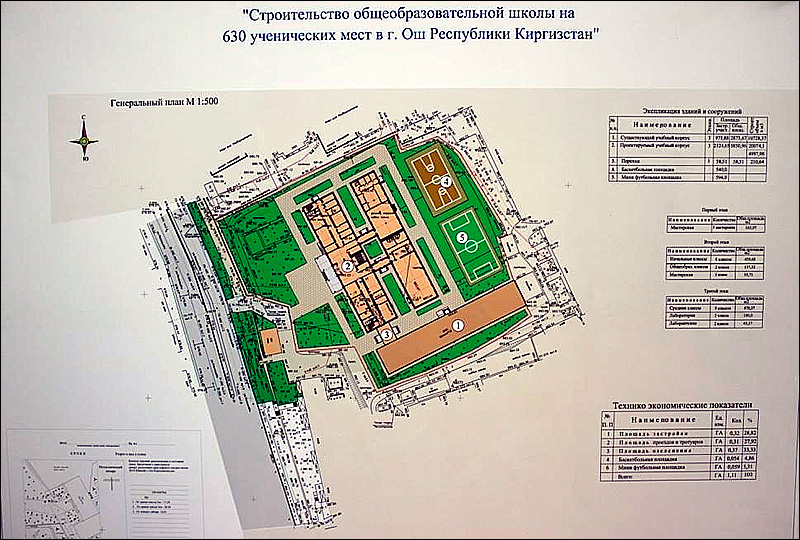 Master plan of the new school

The beginning of construction work is planned in the near future. The total budget is not yet known. Most of the building materials are planned to be brought from Uzbekistan. It is intended to build and hand over the school by September 2017.
Shokhrukh Sayipov