Former Prosecutor General and other officers arrested in Turkmenistan
Former Prosecutor General of Turkmenistan Amanmyrat Hallyev was taken into custody, «Azatlyk» (Turkmen Service of Radio Liberty) reports.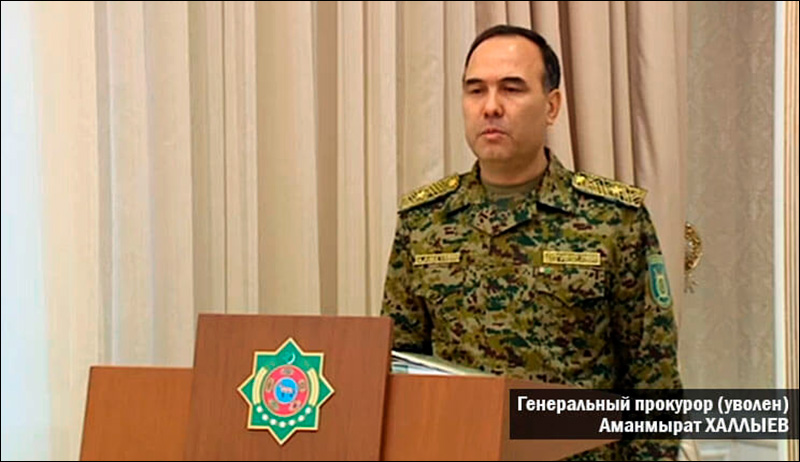 Former Prosecutor General of Turkmenistan Amanmyrat Hallyev

Mr Hallyev was removed from his office after President Gurbanguly Berdymuhamedov announced the facts of corruption in the law enforcement agencies of the country at the meeting of the Security Council of Turkmenistan on 4 May and accused Prosecutor General of not opposing bribery. The president severely reprimanded Minister of Internal Affairs Iskander Mulikov, and dismissed other nine district prosecutors.
Immediately after the meeting Mr Hallyev was placed under house arrest, and a few days later he was taken into custody. Another 50 people including prosecutors and employees of internal affairs bodies earlier dismissed by the President of Turkmenistan were arrested.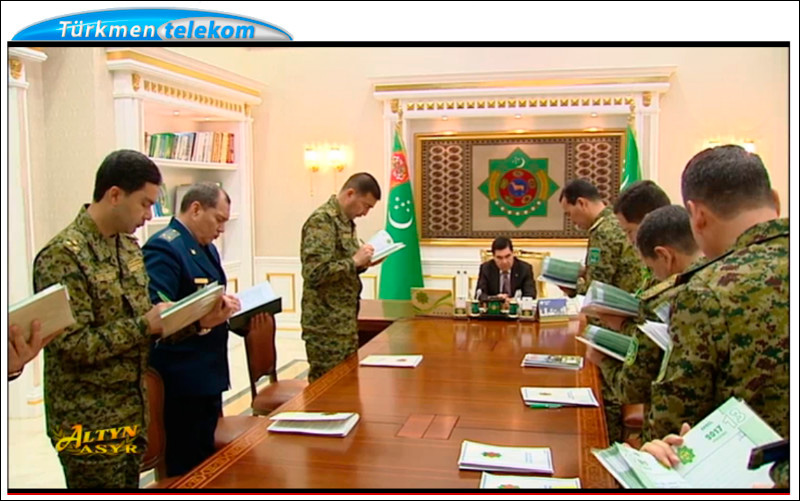 Meeting of the Security Council of Turkmenistan

«The president demands Iskander Mulikov to enforce measures to raise funds at the expense of wealthy people, including businessmen and officials. In this regard, dozens of prominent entrepreneurs have been arrested in Ashgabat and the regions, who were asked to help with money for the Asian Games, otherwise they are intimidated by the consequences», the «Azatlyk» source close to the authorities said.
«The president is extremely dissatisfied with the actions of Mr Mulikov and the prosecutor's office. In Bairamaly (town in Turkmenistan) several prosecutors and employees of the Ministry of Internal Affairs were dismissed and arrested. During house searches belonging to one prosecutor 15 million US dollars in cash was found. And the president has already been reported about it», the «Azatlyk» source reported.
According to this source, President Berdymuhamedov had been angry that «while his instructions to raise funds for the Asian Games are not followed, large amounts of money are found by the law enforcement authorities at home».
«Azatlyk» sources also report about the arrests of dozens of entrepreneurs who refrained or could not contribute to the Asian Games.
According to «Azatlyk», about 8 billion US dollars has already been spent on the Asian Games in Ashgabat, including more than 5 billion US dollars invested in the Olympic town, and 2.3 billion US dollars for the construction of a new international airport.
Fergana News Agency