Kazakhstan: Human rights activist Ramazan Esergepov attacked - he underwent surgery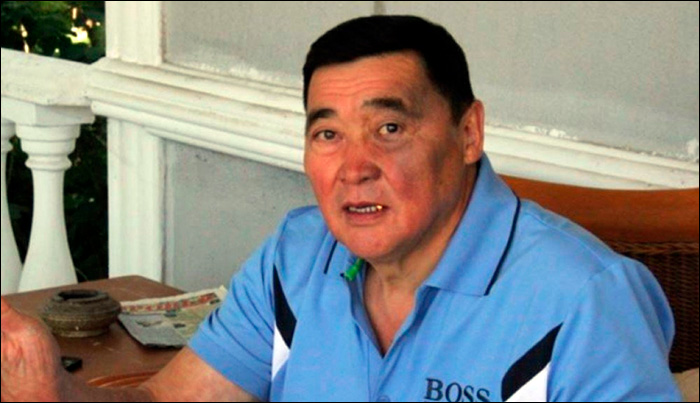 Ramazan Esergepov
In the morning on 14 May in Kazakhstan, Chair of the 'Journalists in Need' fund Ramazan Esergepov was assaulted: stabbed in the stomach. The head of the 'Ar.Ruh.Hak' foundation Bakhytzhan Toregozhina reported about it on the Facebook page.
According to her, Mr Esergepov was travelling from Almaty to Astana by train and planned to meet with the Lithuanian ambassador and several other representatives of international organisations. During the upcoming meetings, Ramazan Esergepov intended to give details on the case of the detained in February 2017 editor-in-chief of the opposition newspaper 'Sayasi Kalam. Tribuna' Zhanbolat Mamay; as well as to file a complaint with the judicial authorities on the review of his case according to which he received the decision of the UN Human Rights Committee in his favour.
But Esergepov could not get to Astana: an unknown person had attacked the human rights defender in the train and stabbed him in the stomach. Mr Esergepov was hospitalised with a serious condition in the hospital located near the Shu (Chu) railway station of the Djambul region. He underwent surgery after which he was transferred from the intensive care unit to a regular ward. Fortunately, vital organs had not been affected.
President of the Federation of Equal Journalists of Kazakhstan Rozlana Taukina and a member of the Journalists in Need Foundation told that she had been called by an investigator from Shu since her number was the last one Ramazan Esergepov communicated to before the attack. However, having learned that he was talking to a journalist the investigator only reported that everything is all right with the victim.
'No one was found yet. The conductor who discovered Ramazan also does not know who attacked him. All this time he was unconscious, but maybe today he will tell something,' believes Rozlana Taukina.
Perhaps, the attack was a domestic crime or an act of hooliganism. But it is alarming that after Ramazan Esergepov had been taken to the hospital the officers of the National Security Committee Kazakhstan (KNB) appeared, who forbade doctors to report any details about the health of the public figure.
Ramazan Esergepov is a former editor of the independent 'Alma-Ata Info' newspaper. In January 2009, he was detained by KNB officers, and in August of that year he was sentenced to three years of imprisonment on charges of publishing state secrets in the 'Who runs the country: the president or the KNB?' article. In this material, the scheme of raider attack on business by the KNB officers from the city of Taraz was disclosed, and internal correspondence between the officers of the special service was featured.
After his discharge Mr Esergepov sent a complaint to the UN Human Rights Committee, which ruled that the journalist had been deprived of the right to a fair trial. Nevertheless, Kazakhstan still refuses to comply with the UN decision to review the case.
The police opened a criminal case following the attack on the human rights activist.