Kyrgyzstan: Social Democrats nominates Prime Minister Sooronbai Jeenbekov for President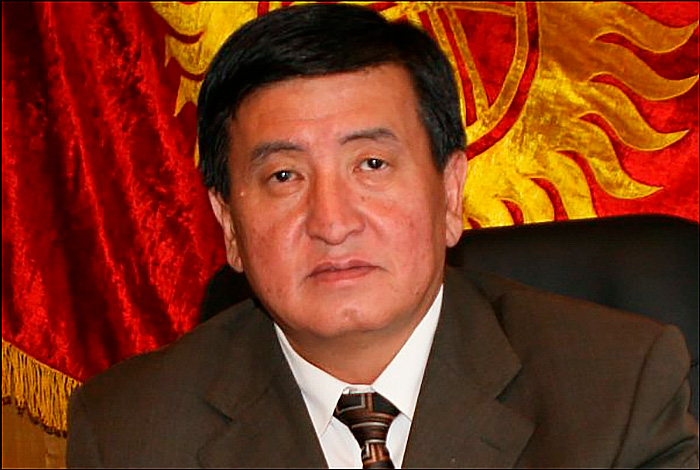 Sooronbai Jeenbekov
The Social Democratic Party of
Kyrgyzstan
(SDPK) nominated Prime Minister Sooronbai Jeenbekov for the presidency.
According to SDPK Member of Parliament Osmonbek Artykbayev such a decision was made at a meeting of the political council of the SDPK party. We should note that the current president Almazbek Atambayev is the actual leader of SDPK.
In March 2017, the leader of the Ata Meken party Omurbek Tekebayev, who had been arrested on 27 February 2017 on charges of corruption, was nominated as presidential candidate of Kyrgyzstan. Earlier in February, it became known that former Prime Minister Temir Sariev, leader of the parliament faction 'Onuguu-Progress' Bakyt Torobayev and leader of the 'Republic-Ata-Zhurt' faction Omurbek Babanov will stand for the presidency of Kyrgyzstan.
Some details about them can be found in the Fergana material – 'Everything that was acquired: What potential presidents of Kyrgyzstan possess and conceal?'
Presidential elections in Kyrgyzstan will be held in autumn 2017. The exact date has not been officially announced yet. Although at the February meeting of President Atambayev with the head of the Central Election Commission it was said that the elections will be scheduled for 19 November 2017. Officially, the campaign for the election of the head of state, and therefore the nomination of candidates has not yet started.
In accordance with Article 62 of the Constitution of the Kyrgyz Republic a citizen of Kyrgyzstan no younger than 35 years old and not older than 70 years old, who knows the state language and has been residing in the republic for at least 15 years can be elected as president. A person who has collected at least 30,000 signatures of voters can be registered as a candidate for the presidency. Article 61 of the Constitution states that the president is elected for 6 years, and the same person cannot be elected as head of state twice.