Uzbekistan doubles gas production and invests $30 billion in oil and gas industry by 2022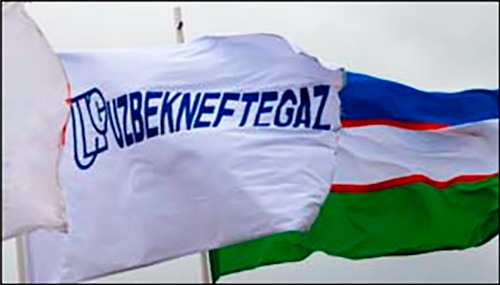 Uzbekistan
plans to invest $30.4 billion in oil and gas industry until 2021. It follows from materials of the 'Uzbekneftegaz' national holding company distributed during the Global Oil & Gas Uzbekistan-2017 international exhibition opened in Tashkent on 17 May,
Interfax
reports.
According to the materials, total increase in natural gas production in Uzbekistan by 2022 will be 53.5 billion cubic meters, 1.1 million tons of gas condensate and oil - 1.9 million tons. This is stipulated by the programme for increasing hydrocarbon production for 2017-2021 approved by President of Uzbekistan Shavkat Mirziyoyev. $3.9 billion of investments is estimated for the programme.
According to BP, which annually compiles rating of the leading countries for the production of natural gas, Uzbekistan produced 57.7 billion cubic meters in 2015. According to the plans of 'Uzbekneftegaz' the country will be producing more than 111 billion cubic meters annually by 2022.
Meanwhile, the proven gas reserves in the country are 1.1 trillion cubic meters. With a twofold increase of extraction of reserves of this hydrocarbon raw material is sufficient for only 10 years.
Uzbekistan is one among the ten largest gas producing countries in the world and the third among the CIS countries. Most of the Uzbek gas is exported to China and Russia. In particular, in June 2010 'Uzbekneftegaz' and the Chinese CNPC company entered into a framework agreement on the purchase and sale of natural gas in the amount of up to 10 billion cubic meters per year.
Meanwhile, the population of Uzbekistan is experiencing an acute shortage of gas every year, as Fergana has written repeatedly. In many places people returned to using firewood and dried manure.