Famous sculptor Paul Day perpetuates Islam Karimov in Moscow
In 2018, a monument to former Uzbek President Islam Karimov will be erected in Moscow, which will be made by the famous British sculptor Paul Day. The youngest daughter of the late President Lola Karimova-Tillyaeva reported about it on her Facebook page.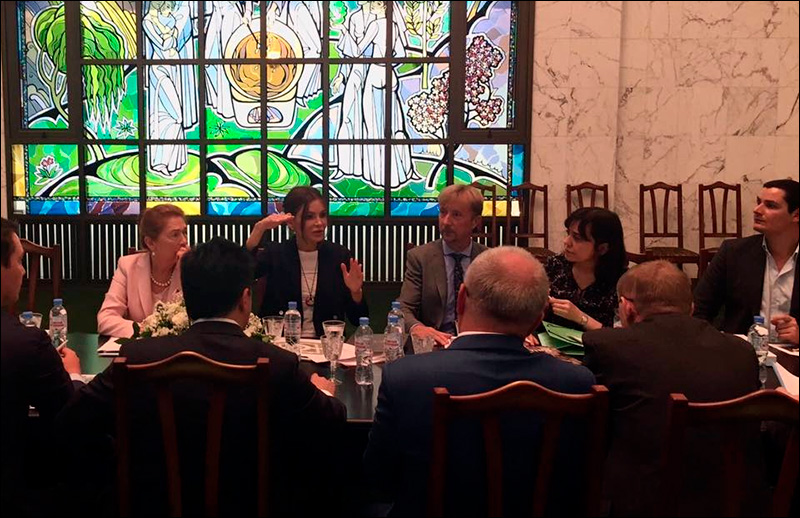 Lola Karimova-Tillyaeva and Paul Ray present the project of the monument to Islam Karimov in Moscow. Photo from the page of Karimova-Tillyaeva in Facebook

'We have tried to develop a project of a monument and a garden in Moscow so that this place would have remained interesting for the citizens and numerous tourists of Moscow for many years. We have not yet publicised the project of our works to the wider audience, because we believe that it is better to see everything with your own eyes when it is ready in the next 2018,' Lola Karimova-Tillyaeva wrote.
According to her, the project of the monument to Islam Karimov and the garden named in his honour was presented to the Moscow administration in November last year.
'It is a great honour and responsibility for us to work on this project. We want this place to become a decoration of the city. Therefore, we invited the cult English sculptor Paul Day to work on this project, who created such works as the Battle of Britain Monument, the Queen Mother Memorial, the famous bronze Meeting Place at St. Pancras railway station, rightfully considered a decoration of London. His last work, an Iraq and Afghanistan Wars Memorial was unveiled in March 2017 by Queen Elizabeth II of the United Kingdom,' the daughter of Islam Karimov said.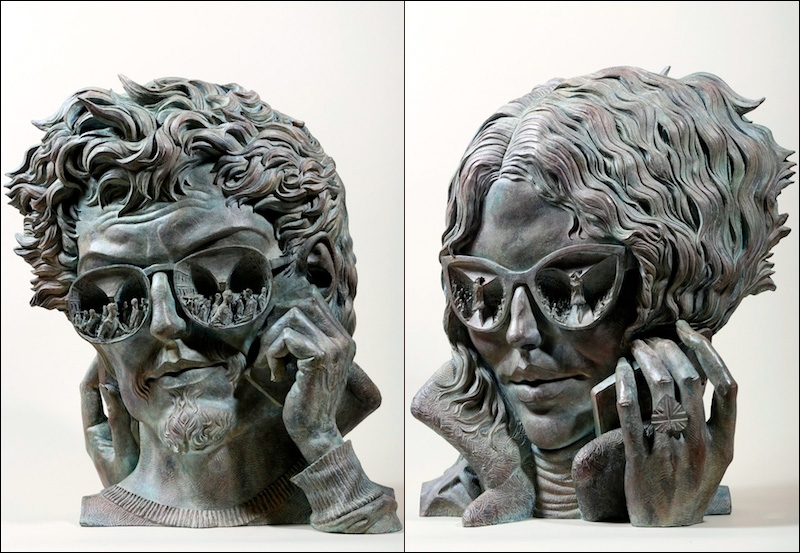 'Talking Heads', work by Paul Day, 2012, bronze. Photos from Pauldaysculpture.Com

As noted by Kulturologia.Ru, the peculiarity of the works by Paul Day is, first of all, an unusual vision of the future, and best of all it is manifested in his clay sculptures.
'Say, the Nave work depicts the church - but from such a point that the viewer gets the impression that he is examining it from a height somewhere from under the dome itself. Another sculpture, The St. Hubert Galleries was created in the form of a reflection in the sunglasses of a man,' the publication writes.
The works by Paul Day can be seen here.
Earlier, the name of the first president of Uzbekistan Islam Karimov was given to a garden in the Yakimanka district in Moscow in early November 2016. The square is located not far from the embassy, the consular department, and the guest house of Uzbekistan.