Tajikistan downgrades OSCE mission status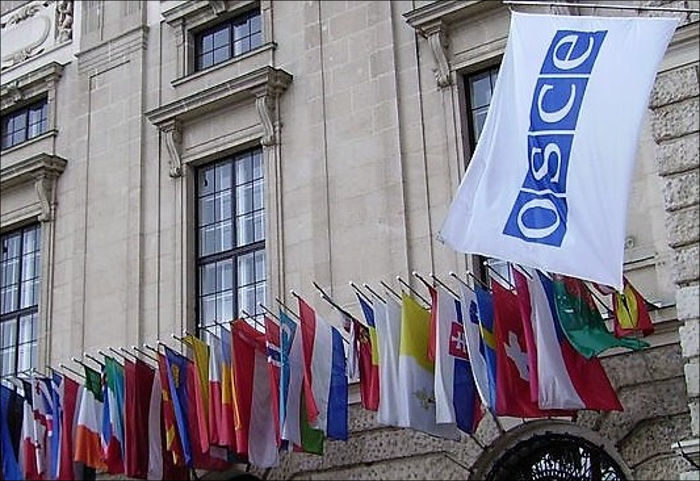 The Office of the Organisation for Security and Cooperation in Europe (OSCE) will continue its activities in
Tajikistan
having a new status. The OSCE Permanent Council in Vienna decided to transform the OSCE Office mandate in Tajikistan into the OSCE Programme Office in Dushanbe, Ozodi Radio (the Tajik service of Radio Liberty) reports with reference to the OSCE press service.
Thus, the activity of this international organisation in the country will be limited, which has so far helped in such areas as the development of democracy, respect for human rights, social and economic reforms, the fight against extremism and terrorism.
The organisation's new mandate provides no activities of the OSCE field offices in Tajikistan, and therefore the offices in Garm, Khujand, Kurgan-Tube, Kulyab, and Shaartuz will be closed down, but still it will be able to implement its projects throughout the country.
The OSCE press service did not comment on the reasons for the change of the status of the OSCE Office in Tajikistan, however, according to Ozodi Radio sources, the decision of the permanent OSCE Council is based on Tajikistan's insistence to limit the organisation's activities in the country.
Earlier, the extension of the OSCE Office mandate in Tajikistan was undecided, and from the beginning of 2017 there were concerns that the office of this international organisation in the Tajik capital would close at all.
The reason for this decision that representatives of the Tajik political opposition including members of the currently banned Islamic Rainassance Party (PIVT) and "Group-24" appeared at the annual OSCE Meeting on the Human Dimension in Tbilisi in September 2016 demanding the release of political prisoners in the republic. Then the official delegation of Tajikistan made a démarche walking out the meeting in protest.
In response to the presence of the opposition at the OSCE Meeting in Tajikistan, activists of the "Avangard" pro-government youth movement organised student protests, and the Tajik delegation left the OSCE events ahead of schedule in Warsaw after issuing a relevant statement.
A scandal has also erupted in Kyrgyzstan during the OSCE/ODIHR meeting over the speech of businessman Kadyrzhan Batyrov, who was convicted in the country in absentia. As a response to Mr Batyrov's presence at the event in Warsaw, the Kyrgyz authorities downgraded the status of the OSCE presence in the republic by transforming the OSCE Centre in Bishkek into the OSCE Programme Office in Bishkek.
In December last year, none of the Central Asian states hosted an OSCE conference on the situation with freedom of speech in the region, so the forum was held in Vienna. Official representatives of Kazakhstan and Uzbekistan attended the conference. Dushanbe and Bishkek refused to send their representatives to Austria.
Reportedly, the Tajik authorities decided to ignore the meeting, because the OSCE provided persons "who committed crimes and are on the international wanted list" a platform for participating in its event. A similar position was adopted by the Kyrgyz leadership.