Uzbekistan: Rustam Azimov dismissed as deputy prime minister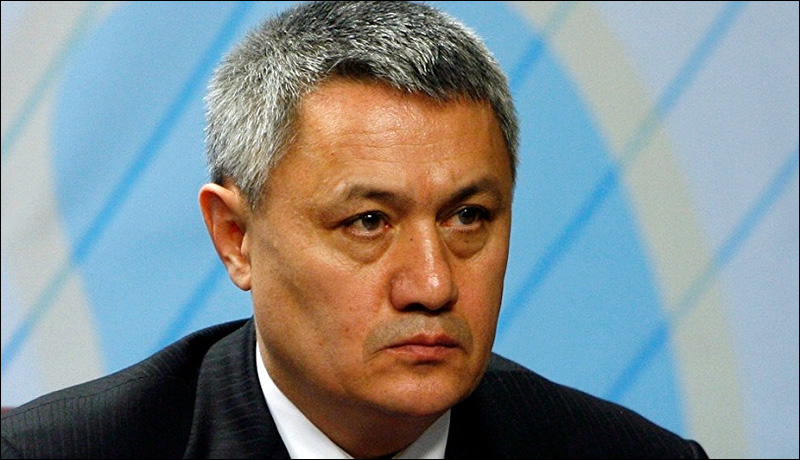 Рустам Азимов
Rustam Azimov was dismissed as deputy prime minister of
Uzbekistan
in connection with his transfer to another job: he became head of the "Uzbekinvest" company,
Gazeta.Uz
news agency reports with reference to sources in the government on 6 June.
Mr Azimov's former duties included governing macroeconomic development, structure reorganisation, and attracting foreign investment.
Now he will head the National Export-Import Insurance Company "Uzbekinvest" - the official insurance agency of the government for insurance of exports and investments.
Jamshid Kuchkarov, at the same time, was appointed as a new deputy prime minister, previously occupying post of First Deputy Minister of Finance since 2005.
The 58-year-old Oxford graduate, Rustam Azimov had been first deputy head of the Uzbek government and Minister of Finance for many years. Considered one of the main contenders for the post of President of Uzbekistan, however, he did not participate in presidential elections as a candidate. He was dismissed from the post of Minister of Finance and appointed Deputy Prime Minister in last December.
Local observers, who managed to talk to Fergana, consider Mr Azimov's resignation as a significant event confirming the complete victory of President Mirziyoyev, who hastily builds his own power vertical. Rustam Azimov had been considered the "favorite" of Islam Karimov and associated with the former regime in many respects, which made many mistakes and miscalculations in the country's financial and economic policy.