Fergana News Agency official statement: on blocking and criminal case against journalist Babakulov
Statement
As we already mentioned, the Investigative Department of the State Committee for National Security of Kyrgyzstan started criminal proceedings against Ulugbek Babakulov under Article 299, Part 1 ("instigation of national (inter-ethnic), racial, religious or inter-regional enmity" on 9 June 2017.
Since 10 June, access to our web portal in Kyrgyzstan was simultaneously blocked by the decision of the Oktyabrsky district court of Bishkek. We note: we have received no any requirements or notifications, no one notified the editorial office of Fergana News Agency about the court hearings, and even more so - no one invited us to participate in the process.
We still do not know what we were accused of and for what reason they blocked access to our website. At the present time, we are trying to get a judicial decision personally, after which we will certainly publish it.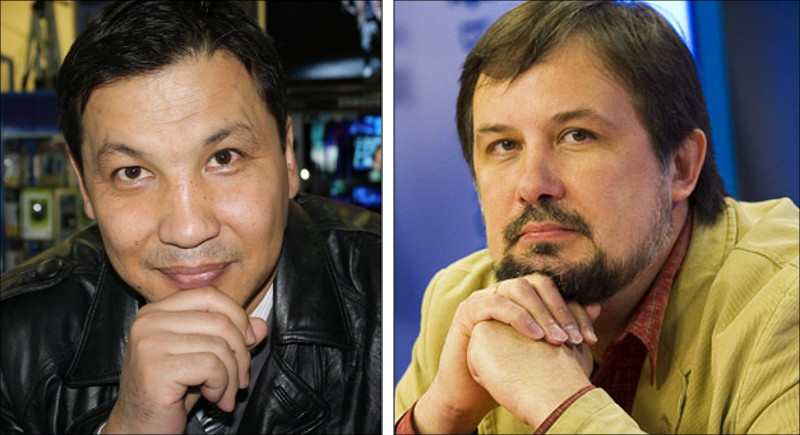 On the left - Ulugbek Babakulov, on the right - the Editor-in-chief of Fergana Daniil Kislov

However, we know that prior to the criminal case and the blocking of the website, a lot of articles and reports appeared in the print media of Kyrgyzstan and on the major television channels calling our correspondent and our agency "enemies of the Kyrgyz people" for several weeks. President of Kyrgyzstan Almazbek Atambayev himself repeatedly mentioned Ulugbek Babakulov and Daniil Kislov in his speeches being dissatisfied with our criticism in his address.
These facts indicate that a war and a campaign of persecution, harassment, and denigration are declared against our publication and our staff. Anonymous letters and vicious comments in social networks are used for it, as well as publications and TV stories paid from the presidential administration. And that in such conditions there can be no talk about "independence" of the court.
The editorial office of Fergana News Agency declares with full responsibility: we categorically disagree with accusations against our correspondent and with the court decision blocking our publication. All our work is built on ethical principles of international journalism. We never and under no circumstances violate laws and elementary rules of honour. We have never "stirred up ethnic strife," but have only strictly and clearly recorded and described important social processes. We consider all accusations in our address to be far-fetched and politically motivated.
We consider the criminal case against our correspondent to be our personal affair. We will defend the journalist who cooperated with us with all possible means. We will certainly appeal the decision of the Bishkek district court when we will get acquainted with it in detail. Unlike the judiciary and the executive branch of Kyrgyzstan, we cover and also intend to continue to publicly cover the process of prosecution of independent journalists and mass media in this country - not only our freelancers but also colleagues from other publications.
Before the end of the investigation of the case, Ulugbek Babakulov decided to cease cooperation with our agency so that no one could suspect either him or us of exerting pressure on the court by the media.