UN called to immediately release Mr Avakyan, who was convicted for extremism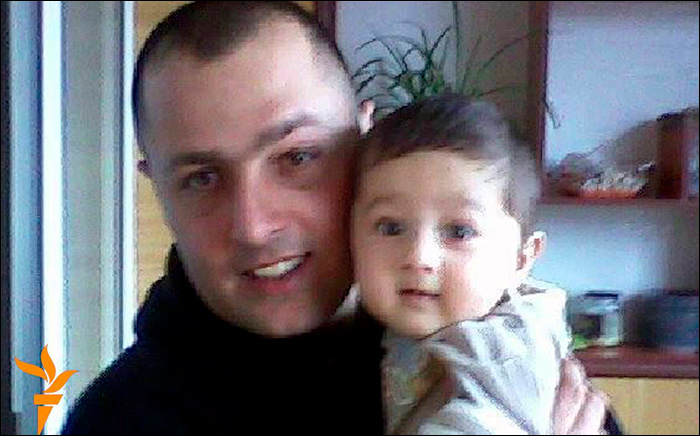 Aramais Avakyan
The UN Working Group on Arbitrary Detention has studied the case of Aramais Avakyan, the farmer from Djizak province of Uzbekistan convicted for extremism, and found that he was subjected to intolerable measures during his arrest and detention, including torture, denial of a fair trial, and discrimination against an ethnic and religious minority.
The UN Working Group called to immediately release Mr Avakyan stating that he should be compensated, while his case was referred to the Special Rapporteur on Torture and the Special Rapporteur on the Independence of Judges and Lawyers.
"We welcome the Working Group's opinion," said Kate Barth, Legal Director of Freedom Now, "however, Mr Avakyan's health continues to deteriorate as he marks nearly 650 days in prison on fabricated charges. We call on the Government of Uzbekistan to respect the Working Group's opinion, immediately release Mr Avakyan, and investigate all claims of torture." Freedom Now serves as international pro bono legal counsel to Mr Avakyan.
Human rights defenders and relatives reported that Mr Avakyan had been a fish farm owner in Djizak, Uzbekistan. In 2015, the town's mayor threatened Mr Avakyan with imprisonment if he refuses to relinquish his farm. Further, Mr Avakyan and four his business partners disappeared after the "business negotiations." Only forty days later their relatives were informed by the authorities that their loved ones are detained.
During the trial all defendants pleaded not guilty and stated that they had been subjected to grave human rights abuse by investigators in order to obtain their confession in Islamic extremism, terrorism, plotting murder of police and national security officers, capture of the military airfield, local prison, attempts to travel to Syria to joint so-called Islamic State ("Islamic State of Iraq and the Levant," ISIS or IS, or Daesh (in Arabic) is the banned terrorist organisation), as well as digging and selling old asbestos and concrete pipes. Mr Avakyan, in particular, had visible signs of torture - bruises on his hands and a broken leg.
Despite the allegations of torture all defendants were sentenced to long terms of imprisonment including Mr Avakyan, who is a practising Christian of Armenian descent. Moreover, he was accused of setting up and leading a group that spread radical Islamic ideology in an attempt to overthrow Uzbekistan's constitutional order and is serving seven years in prison now.
Mr Avakyan was deprived of legal defence at all. His first lawyer Lailo Abdullayeva, who started only since the trial process, was threatened with death and she refused to continue his defence. Moreover, his second lawyer Odil Kobilov was accused in bribery and sentenced to seven years of imprisonment too, but was released a month later. Mr Avakyan's third and last lawyer ignored all allegations of torture.
The UN Working Group is an independent panel of five human rights experts from around the world and its mandate is to investigate cases of arbitrary detention and other related human rights abuses according to the relevant international standards formulated by the Universal Declaration of Human Rights.