Five typhoid cases reported in southern Tajikistan - due to lack of clean drinking water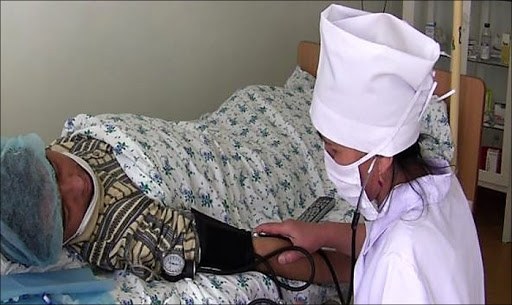 The first cases of typhoid were recorded this year in southern
Tajikistan
. Five villagers of the Bokhtar district of Khatlon province were hospitalised with this diagnosis. Local doctors link cases of typhoid in the region with problems of providing residents with clean drinking water,
Ozodi
Radio (the Tajik service of Radio Liberty) reports.
Head of Sanitary and Epidemiological Service of Khatlon province Saidjon Rahimov noted that all five patients are under close supervision of doctors. "There are no underground water sources here. People use water which comes through pipes from the Vakhsh River - perhaps this was the source of the infection," he said.
According to the head of the Department of Health and Social Protection of the Population of Khatlon province Sa'dullo Mallazoda, 70 more people were revealed having signs of typhoid, all of them are under examination. Local doctors are making house-to-house detours and explaining causes of the disease to residents.
The disease is transmitted mainly through water from contaminated reservoirs or due to unsatisfactory sanitary and technical conditions of sewage and water supply facilities. Doctors warn that one of the ways of infection is the use of unboiled water or bathing in a polluted pond. In some cases, the transmission of infection occurs through vegetables that are watered with sewage water or fertilised with faeces.
Tajikistan faced an epidemic of typhoid during the Civil War for the first time. In 1997, more than 5 thousand people were diagnosed of "typhoid." Since then, the prevalence has declined, but several cases of typhoid are still annually recorded in the republic.