Uzbekistan: Any entrepreneur can sell vegetables and fruits abroad (President's decree)
In Uzbekistan, entrepreneurs have obtained the right to export fresh vegetables and fruits, grapes and melons on the basis of direct contracts and on the terms of 100% advance payment. The relevant decree - "On Measures to Further Support of Domestic Exporting Organisations and Improvement of Foreign Trade Activities" - was signed on 21 June by President Shavkat Mirziyoyev.
Thus, created in 2016 the specialised foreign trade Uzagroexport company is deprived of monopoly on deliveries of fruit and vegetable products to foreign markets. In addition, the deadline for issuing a certificate of conformity of imported and manufactured goods must not exceed three working days.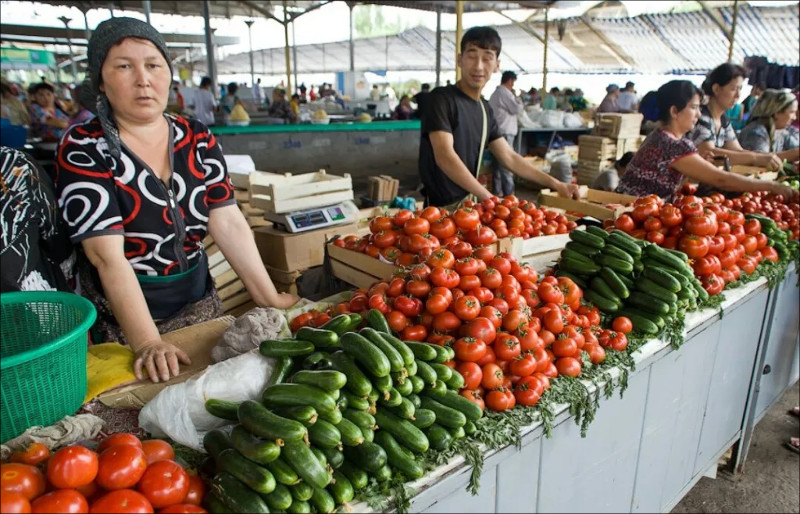 Fruits and vegetables from Uzbekistan are famous abroad. But it is often not so easy to bring them to the consumer

As stated in the official commentary to the decree, "the analysis of activities in the field of export of fruit and vegetable products showed the presence of significant unused potential and bureaucratic obstacles for a large-scale participation of fruit and vegetable producers in export activities."
The abolition of the monopoly of one company will allow to expand the volume of export of fruit and vegetable products, as well as "to stimulate farmers and farming enterprises to expand the production of fruit and vegetable products demanded by foreign markets, and increase crop yields through more efficient use of land resources, including through repeated crops.
This, in turn, will increase the competitiveness of produced fruit and vegetable products in foreign markets according to price and quality. The main thing, being a full-fledged proprietor of the grown fruit and vegetable products, farmers and farming enterprises, at their own discretion, can dispose of it, independently sell it for export, increase their incomes, raise the financial well-being of their families, and invest in new projects to expand agricultural production and its in-depth processing."
"An important norm of the adopted resolution is the creation of equal conditions for the implementation of export activities for both producers and foreign trade organisations that assist domestic producers in promoting their products in foreign markets. At the same time, the privileges and preferences provided for by the current legislation for exporting producers will now also be applied to all business entities exporting the products of domestic producers," the commentary says.
In order to ensure compliance of domestic products with the norms and standards adopted abroad, the Ministry of Agriculture and Water Resources was instructed to develop and approve measures within a month to introduce international quarantine regulations into national regulatory documents.
The resolution also provides a reduction of the tax burden for enterprises that are forced to export their own products at prices below cost in an unfavourable environment on foreign markets.
Uzbekistan and Russia signed $612 million worth contracts in April 2017 for the supply of fresh and processed Uzbek fruit and vegetable products to Russia, which is almost seven times higher than in 2016, when the volume of imports of Uzbek agricultural products to the Russian market amounted to $89 million.
A year ago, the late President of Uzbekistan Islam Karimov promised the head of Russia Vladimir Putin "to completely replace the Turkish fruits and vegetables."
"At the same time, Uzbek producers of agricultural products face the same unsolvable problems for years," the economist from Tashkent, who did not want to disclose his name, says, "this lack of transport - rail and road refrigerators, lack of storage space, difficulties with bank loans, lack of free conversion of foreign currency at a market rate. And despite the removal of the main state intermediary, the monopolistic Uzagroexport company, bureaucratic obstacles and unofficial bribery at the borders are so great that farmers from the Fergana Valley often can not legally export products to neighbouring Kyrgyzstan, let alone Russia."