Migration: 55 thousand visitors from Uzbekistan work in South Korea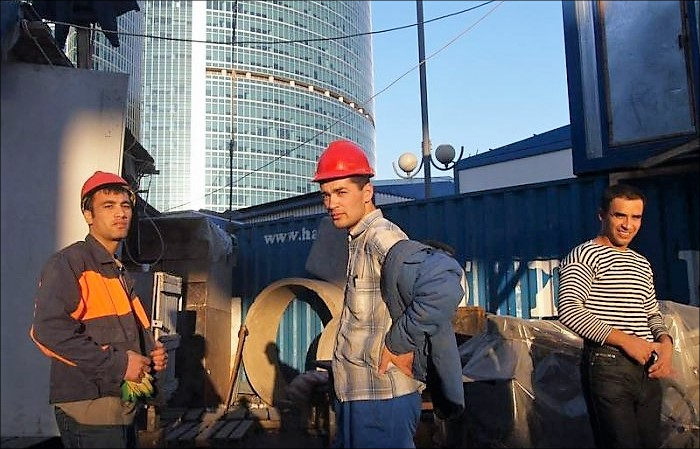 Uzbekistan
is the fifth most represented country in South Korea. According to the report of the Ministry of Justice of the Republic of Korea published on 21 June, Uzbekistan shares the fifth position with the Philippines - each of these two countries is represented in Korea by about 55 thousand of its citizens, accounting for 3% of the total number of foreigners,
Eurasianet.org
reports.
Chinese citizens comprise the largest foreign community in South Korea; there are more than one million people in the country or about 50 percent of all foreigners living and working in Korea. The second largest community is originated from Vietnam (150 thousand or 7.3 percent of the total number of foreigners). Then follow the United States (140 thousand or 6.8 percent) and Thailand (100 thousand or almost 5 percent).
It seems that the number of citizens of Uzbekistan (55 thousand) in the report of the Korean authorities is somewhat understated, given the numerous reports of a large number of illegal labour migrants from this Central Asian republic that do not fall into the official statistics.
It can also be assumed that the number of Uzbek citizens in South Korea will increase. In particular, in recent months Tashkent and Seoul are actively negotiating the next simplifying step of issuing visas for Uzbek citizens and further increasing the quota for Uzbeks wishing to work in the Republic of Korea. Previously, the Korean side has repeatedly supported Uzbekistan in this matter.
Also, the general trend of attracting an increasing number of migrants by South Korea can facilitate the flow of Uzbek labour migrants. In particular, the number of foreigners in Korea reached 2.04 million people in 2016 or 4 percent of the total population of the country. In 2015, this indicator was 1.9 million people, and 10 years ago - only 910 thousand, according to the report of the Korean Ministry of Justice.
According to the Uzbek side, in 2007-2016, 27 thousand Uzbek citizens received the right to work in South Korea while currently there are 17 thousand Uzbek workers there. The quota for attracting manpower to South Korea for Uzbekistan is 3,000 people. Meanwhile, 87.7 thousand Uzbeks registered in April this year on the website of the Agency for External Labour Migration of Uzbekistan for testing wishing to work in South Korea. However, the testing was failed and as a result of which the head of the Agency Ulugbek Nazarov was dismissed.