Uzbekistan: Shavkat Mirziyoyev visits Tashkent Psychiatric Hospital
President of Uzbekistan Shavkat Mirziyoyev visited the Tashkent city psychiatric hospital on 26 June.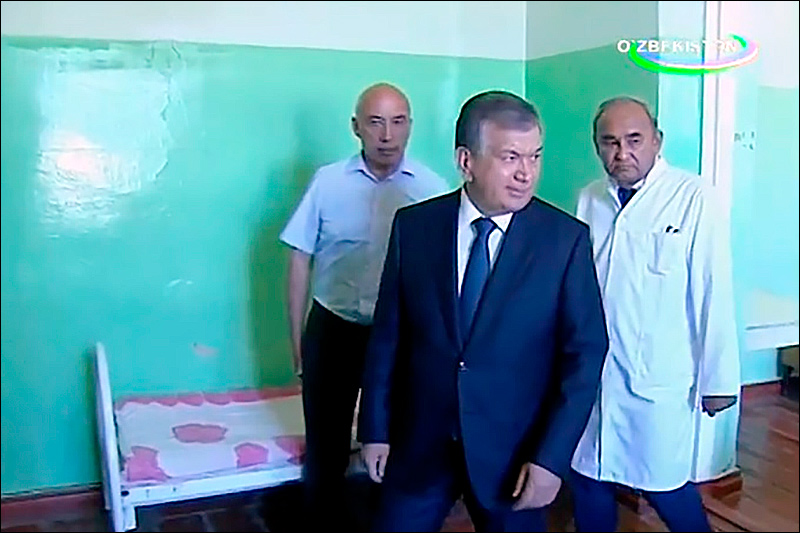 Shavkat Mirziyoyev in the hospital. Photo from Gazeta.Uz website

As the press service of the head of state reports, President Mirziyoyev got acquainted with the projects on the renovation of the hospital buildings and conditions set for the patients.
The hospital building was built in 1896, Gazeta.Uz reminds. Now it is under reconstruction and in 2015-2016 four new buildings were commissioned.
"There conditions must be. It is important to act now because only in comfort - physical and spiritual - you can talk about quick recover[of patients]," Shavkat Mirziyoyev said. He instructed to repair the buildings and improve the level of social protection of medical workers, in particular - to provide them with housing.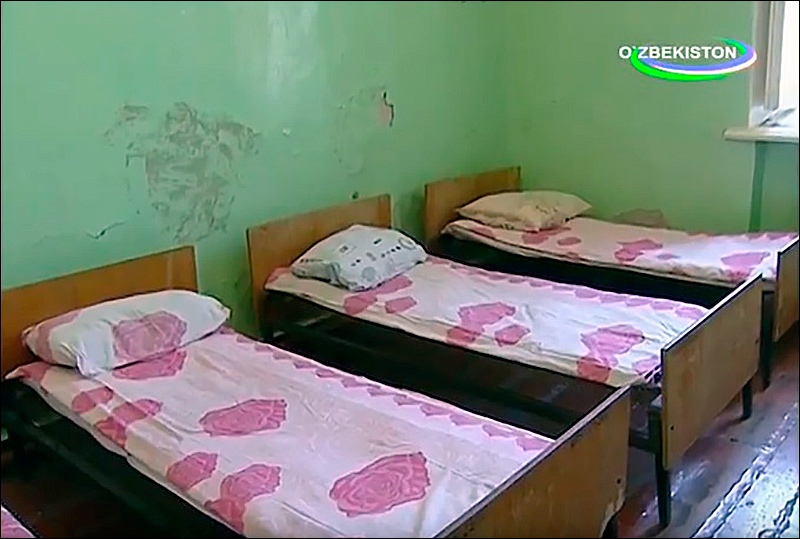 Tashkent City Psychiatric Hospital. Photo from Gazeta.Uz website

In an interview with the head doctor of the hospital, the president admitted that such clinics were financed by a residual principle previously. But now it will be different.
"Throughout the republic, we will do what we must, we will repair, we will put the equipment on," President Mirziyoyev promised, "the next step is to educate people. We build so many buildings, we create conditions, we import drugs, but little changes and will not change if we do not change the attitude of society, each manager to this issue."
Today there are 18 departments in this hospital, there is a clinical and biochemical laboratory, radiography rooms, ultrasound, encephalography and others. The hospital is the clinical base for the departments of psychiatry of Medical Academy, Paediatric Medical Institute, Institute for Advanced Physicians located in Tashkent.
Whether the issue of punitive psychiatry was raised during President Mirziyoyev's visit to the hospital it was not reported. Meanwhile, it is to this clinic that the most famous human rights activist of Uzbekistan, Elena Urlayeva, is periodically placed. For example, on 1 March 2017, on the eve of Ms Urlaeva's planned meeting with a representative of the World Bank, whom she intended to talk about using forced labour during the cotton campaign, she was sent to a psychiatric clinic without notifying her relatives and friends about it. And kept in the hospital for 24 days forcing her to take psychotropic drugs - tryptazine, cyclodol and azaleptin.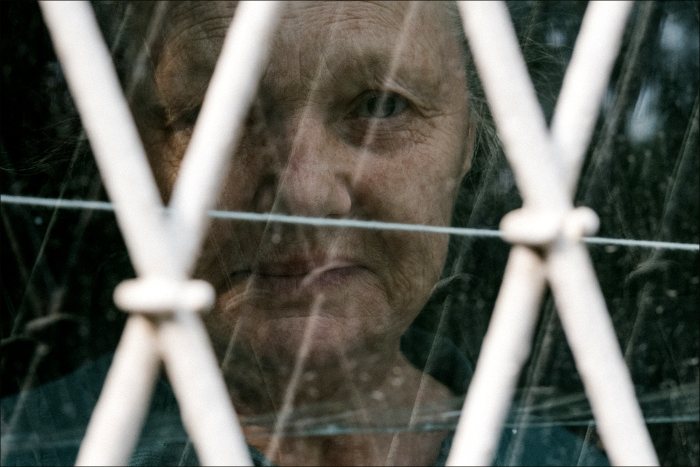 Elena Urlayeva behind bars in the Tashkent psychiatric hospital, March 2017. Photo by Timur Karpov

Earlier, Ms Urlayeva was confined to a psychiatric clinic in 2001, 2005, 2012, and 2016. In 2005, Ms Urlayeva went on a hunger strike to protest against compulsory treatment, and international organisations claimed about "punitive psychiatry" and pressure on human rights defenders, demanding to release Ms Urlayeva.
About "punitive psychiatry" and the history of this concept, please read the report by Robert van Voren - Dutch psychiatrist, Sovietologist, human rights activist, Chief Executive of the international Federation Global Initiative in Psychiatry organisation.