New York Gay Pride waved flags of Uzbekistan and other republics of Central Asia
The biggest gay parade in the US was in New York last weekend. Six hours of continuous march broadcasted by many television channels in the US and other countries.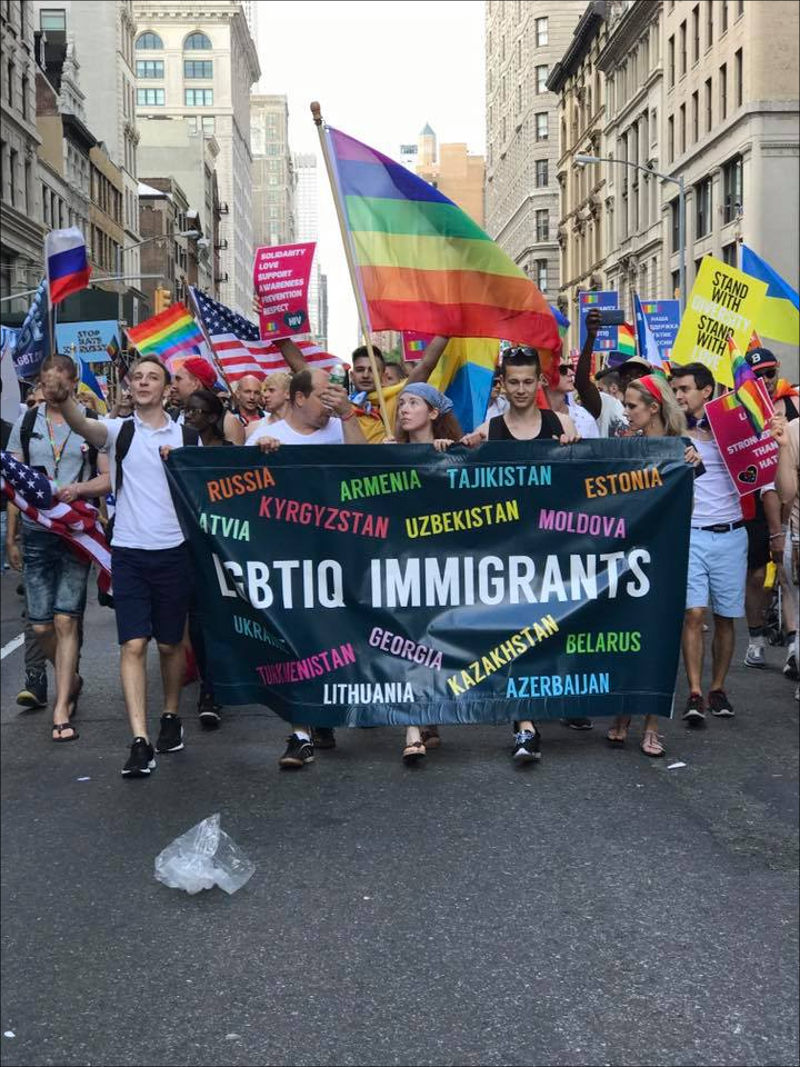 Gay Parade in New York

A team of Russian-speaking LGBT (lesbian, gay, bisexual, transgender) from post-Soviet countries (RUSA LGBT) also participated in the parade. Among them were several dozens of representatives of sexual minorities from Uzbekistan, who carried flags and symbols of the country.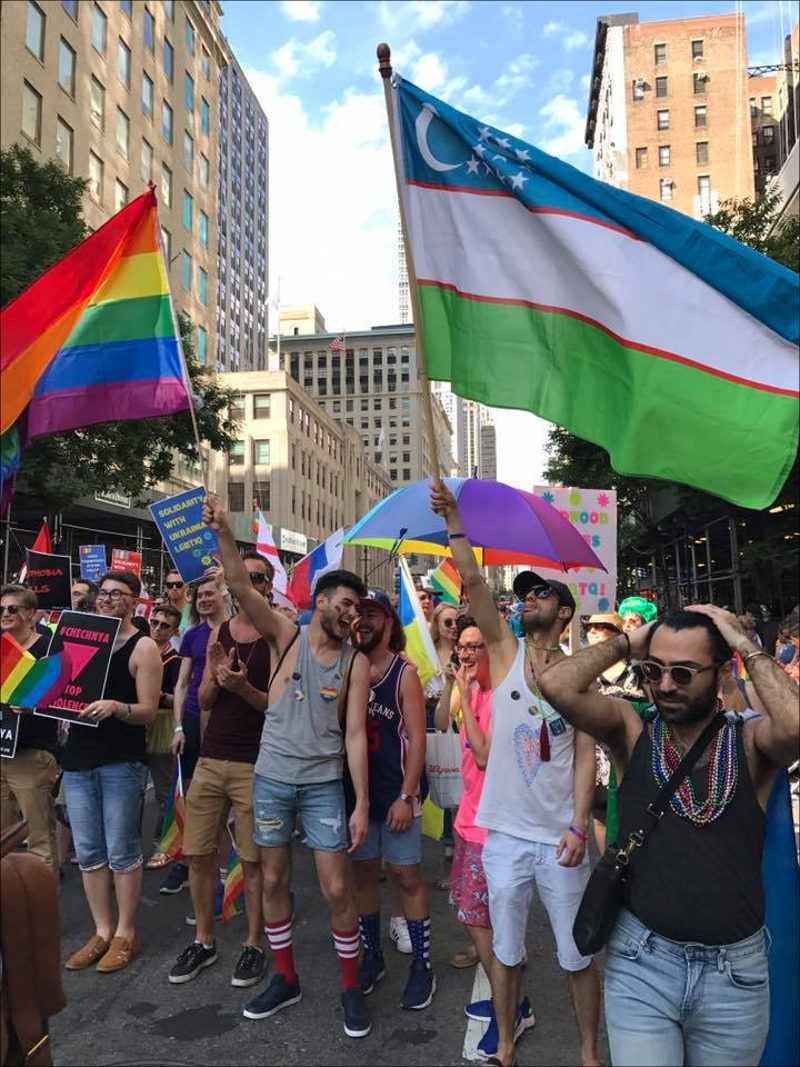 Uzbek gay activists carry the flag of their homeland

"It is very exciting when you can represent your country in the United States and support your friends living in Uzbekistan. We want to show that we are Uzbeks, and there are also gays among us. We are free to live here and oppose homophobia," the leader of the Uzbek gay community in the US Anvar L. said.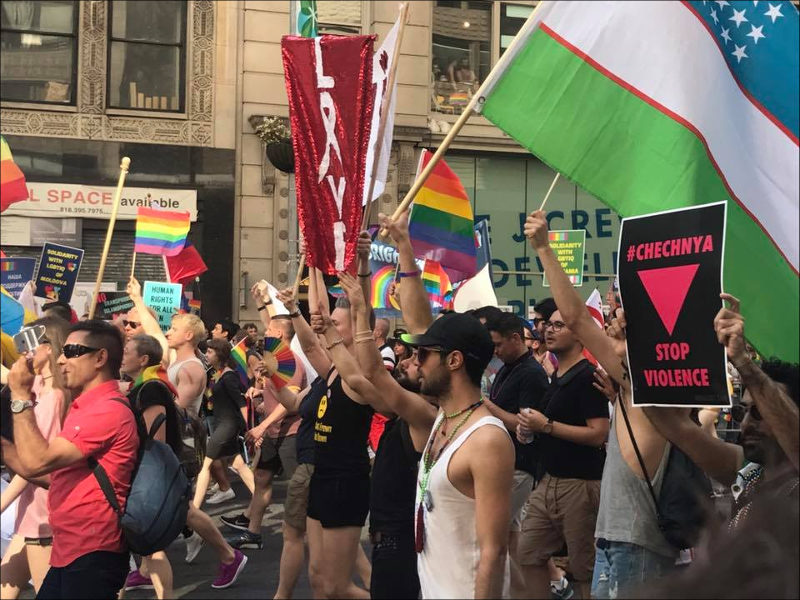 Representatives of RUSA LGBT on the gay parade

Flags of other Central Asian republics, Kazakhstan and Kyrgyzstan, in particular, were also seen in the parade.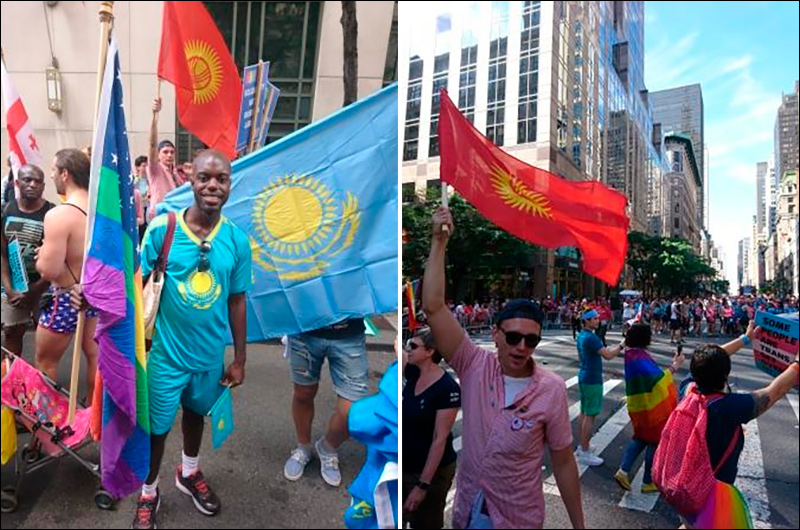 Flags of the republics of Central Asia

Gay Parade in New York is one of the largest LGBT processions in the world. More than 300 organisations march annually along the central highway of New York - Fifth Avenue - and other streets of the city. Millions of viewers in the streets and on television watch the parade.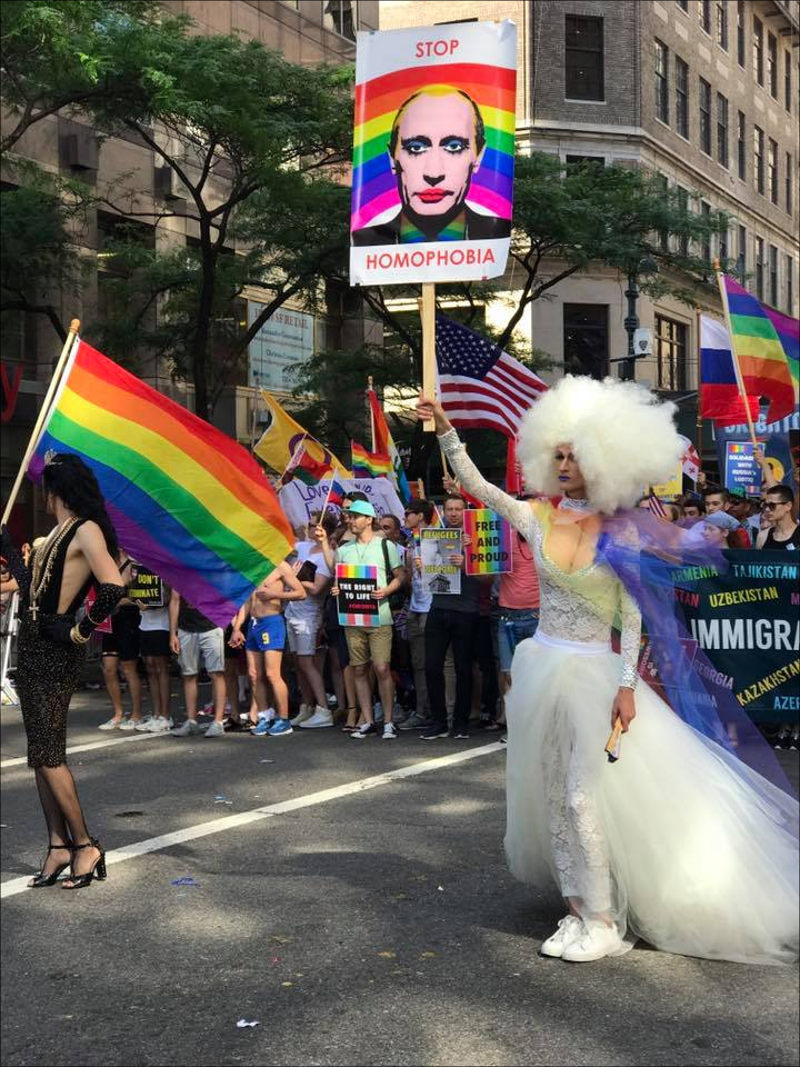 LGBT community against homophobia