Uzbekistan and Russia upgraded their economic cooperation
Uzbekistan and Russia upgraded the status of their intergovernmental commission of economic cooperation, Sputnik reports, a chair from the Russian party will be the first deputy prime minister Igor Shuvalov, and a chair from the Uzbek party prime minister Abdulla Aripov.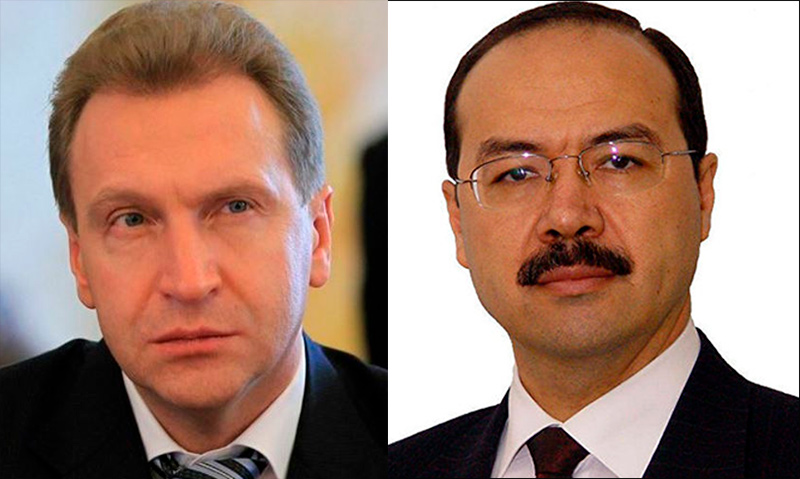 Igor Shuvalov and Abdulla Aripov

Earlier, these positions were held by vice premiers Dmitry Kozak from the Russian side, and Rustam Azimov from the Uzbek who was dismissed from his post and assigned as a chair of the National Export-Import Insurance Uzbekinvest Company.
A Russian colleague of Mr Aripov Dmitry Medvedev informed him about the assignment of Igor Shuvalov by telephone. Premiers discussed the work of the two countries within the framework of the agreements achieved during the April visit of President Mirziyoyev to Russia.
Uzbekistan and Russia are strategic partners. Their bilateral trade exceeded $2.4 billion in 2016.