Public survey in Uzbekistan: Half of the population of Uzbekistan suffers from water and gas shortages, one-third complains of unemployment
Half of the population of Uzbekistan is experiencing problems with the supply of drinking water, natural gas (58.5 percent) and waste collection (53.4 percent) from residential areas. about 60 percent of people are dissatisfied with the level of supply of hot water or electricity, almost 70 percent said they do not have access to centralised heating. One in three reported that they do not have access to hot water and gas lines, 28.6 percent are not connected to drinking water supply.
Such conclusions follow from the data of the Centre for the Study of Public Opinion "Izhtimoiy Fikr" based on a sociological survey of citizens in the quarterly monitoring from 9 to 19 June according to Gazeta.Uz.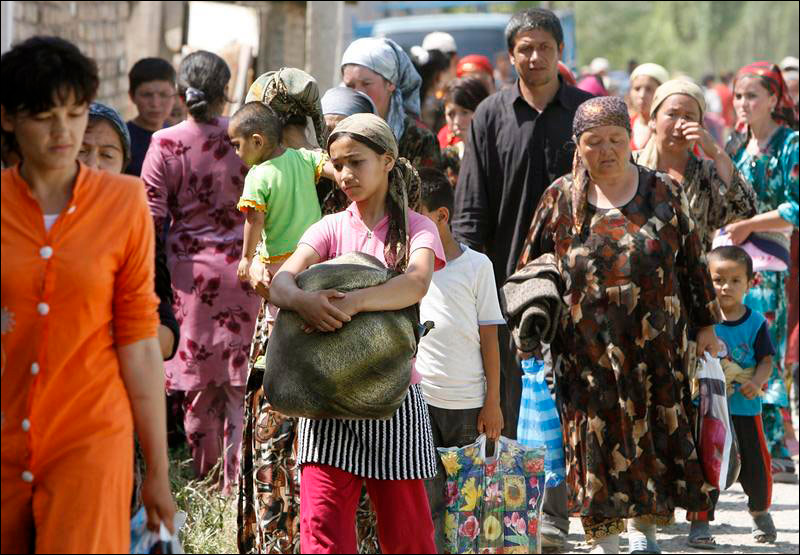 The study was devoted to the theme of the effectiveness of the work of government. It surveyed 1,100 people from all over Uzbekistan. 51.2 percent of respondents were dissatisfied with the work of state bodies which is 1.7 percent less than in the first quarter of 2017. That is, there is a tendency to improve the attitude of the population towards state bodies. 9.5 percent increase - up to 49.2 percent - the number of those who agreed with the "information on the activities of executive bodies in the field is open and accessible."
Most often people turn to state bodies with the following groups of problems:
- Economic - the level of wages, prices and tariffs for utilities, consumer goods, employment;
- Social - provision of housing, activities of health and education institutions, family conflicts;
- Issues of social infrastructure - utilities, ecology, transport;
- Questions of legality and law and order - human rights, corruption.
More than 85 percent of respondents noted positive changes in entrepreneurship, indicating that conditions for opening and developing their own business created in their area, city or district are favourable.
At the same time, about 30 percent said that "not enough jobs were created, it is not easy to find a stable job with decent pay" in their area, district or city.
87.3 percent of respondents were satisfied with the level of personal safety, protection of health, honour, dignity, rights, and freedoms. 86.6 percent highly appreciate the maintenance of order in public places, 76.7 percent are satisfied with the work of law enforcement agencies in combating and preventing crimes.
This quarterly monitoring has been famous for its always presenting a printout of the moods of the people of Uzbekistan in their reports, the absolute majority of which, according to the Center's assurances, are always very much satisfied with the level of their life and the leadership of the country. But recently, the research centre has lowered the level of jingo-patriotism and began publishing results that are more or less close to reality.